Pafos - Making Wedding Dreams Come True
Inspiration
Pafos, where wedding dreams can come true...
Our Top Experiences and Tours in Cyprus:
If youʻre booking your trip to Cyprus last minute, we have you covered. Below are some of the top tours and experiences!

So full of love for each other and with many future dreams to share, all couples planning to marry want their wedding day to be special and romantic... just like the ones in films and glossy magazines. Faced with ever-increasing costs that often make the couple's chosen venue and trimmings prohibitively expensive, many couples have to settle for something less which of course is a great shame, but an increasing number from the UK and other European countries have discovered that the wedding of their dreams is just an air flight away on the beautiful sun-kissed island of Cyprus.

Cyprus is nicknamed 'the Island of Love' as Aphrodite, the goddess of beauty and love, is said to have emerged from the waves at Petra tou Romiou (on the island's south coast) and lived and loved in the beautiful Akamas just northwest of  the town of Pafos (Paphos) and there is still much local folklore in the area linked with this!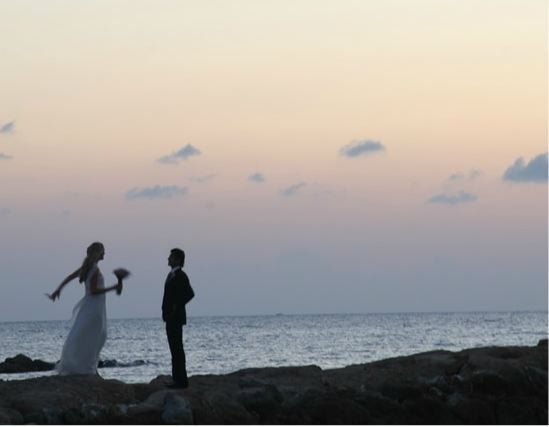 Pafos is a popular holiday destination throughout the year as it annually enjoys more than 330 days of sunshine and even if there is rain (mainly in the months October/November and January/March) the sunshine returns within hours - drying all the raindrops and lifting everyone's spirits once again! Pafos is situated on the west coast of Cyprus. The town itself overlooks its boat-filled harbour which is guarded by the squat silhouette of Pafos Castle. The Pafos region is one of dramatic coastlines, rolling countryside, vineyards and citrus groves, pretty stone villages and an abundance of natural treasures including wild orchids, tulips and cyclamen, a myriad of different birds, colourful butterflies, insects and of course the marine turtles that come ashore each summer to lay their eggs. All these things are liberally dusted with the warm hospitality of the Cypriots who proudly welcome you to their island and  beckon you with the greeting 'kopiaste'  - come and enjoy our food, drink and colourful traditions.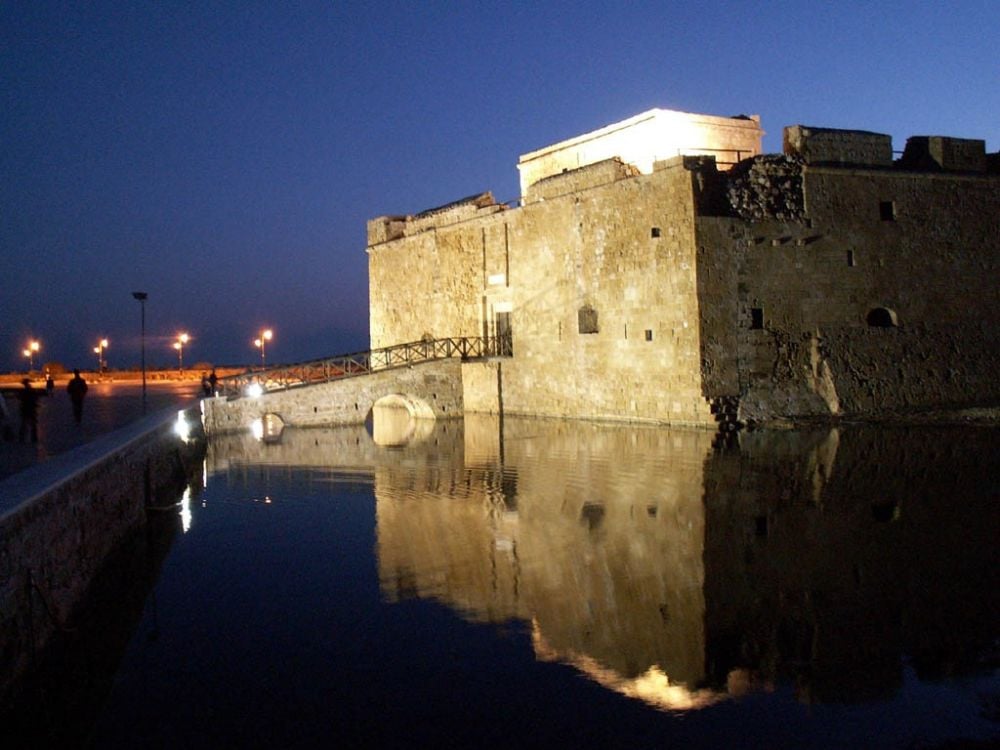 Pafos makes holidays for couples, families and friends of all ages so special that many return year after year. For wedding couples, Pafos offers magical moments... a boat trip, a walk along the seashore hand in hand, watching the sunset sink over the Mediterranean and exchanging wedding vows amidst fragrant flowers with the gentle rush of the waves as background music.
Getting married in Pafos is perfect for all couples but is an extra special choice for those who have been married before, because in Pafos it is possible to be married in church as well as in a civil ceremony. The focus for all weddings is the Town Hall which stands in Ktima (upper Pafos at the top of the hill from the harbour). In the Civil Marriage Office, experienced English-speaking staff guide countless couples through the legal requirements with clear explanations at each stage and plenty of local knowledge ensures that every wedding is special and there are also experienced wedding planners in the town working with local suppliers who can definitely help you plan a memorable day. For those choosing a civil ceremony, the elegant Town Hall was built in 1955 in the classical style and has several beautiful suites where the ceremony takes place and the Municipal Gardens are close by for those who prefer an outdoor setting. In either location, the couple is married by the Mayor of Pafos himself - or one of the ten members of his special council. All couples getting married do need to visit the Civil Marriage Town Office a few days before their wedding with the required legal documents so that the necessary paperwork can be completed. The marriage ceremony at the Town Hall can be in Greek, English, French or Russian and the wedding certificate, in Greek or English. A copy of the wedding certificates is sent to the couples' national embassy or consulate in Cyprus to be recorded, endorsed and recognised - not only by the couple's home country- but all countries worldwide.
'Location Weddings' are definitely gaining in popularity and Cyprus has been listed in the 'top five most popular destinations' for more than ten years. Pafos is the perfect choice for this style of wedding as it has its own international airport with an excellent selection of flights from regional airports throughout Europe for varying durations making it possible for relatives and friends to join the wedding couple for a fun holiday in the sun or a speedy few days in Pafos to be with the couple on their wedding day and then back behind the desk with their absence hardly noticed! Pafos is ideal for everyone to enjoy the fun of the wedding combined with a sunshine holiday because the town has an excellent selection of accommodation ranging from five star luxury hotels to smaller family run ones, beautiful holiday apartments, spacious villas with their own pools to fun-filled holiday villages - there is something to suit everyone and every budget.
Whether you would like a civil or religious wedding ceremony or a combination of the two, Pafos has a variety of stunning locations to choose from. Likewise, there is a wonderful choice of Reception venues from family-run tavernas offering delicious authentic Cypriot cuisine, beautifully decorated rooms or outside locations at the hotels to the snazziest restaurants and cocktail bars whose staff will enthusiastically help you celebrate.
Whilst the wedding will definitely be the highlight of everyone's time in Pafos there is plenty of fun-filled moments for everyone to enjoy including a plethora of water sports, excursions to historical and archaeological sites, jeep safaris, mini cruises to other islands and of course dancing till the dawn breaks. There is plenty of time to enjoy all of these because organising the trimmings for the wedding is so straight forward and wedding cars, flowers, cakes and photographers can be easily booked and are attractively priced.
Pafos, where wedding dreams can come true...