Press Information & Resources
About Us
The My Guide Network of travel guide websites helps millions of travellers every year to research, plan and book the most exciting trips. Powered by 'local experts', My Guide has a unique touch with all our content being created daily by local travel partners in each and every destination. My Guide makes travel experiences more enriched, more enjoyable and quite simply … better.
We have invested in building a fully supported and proven global platform using the latest technology, so our local travel partners can give their total focus to creating quality content and the development of their own businesses.
Travellers benefit from the knowledge and tips driven by 'on the ground' teams, combined with the best online experience when planning their trips to a destination. With a brand that is recognised by millions, businesses choose to advertise so they can connect with a highly relevant audience 365 days a year from all over the World. My Guide offers a trusted international marketing network complemented with a local presence.
The My Guide brand not only reflects our strategy to offer the most insightful online guides driven by local experts 'in the know', it is also supports our functionality that enables users to personalise their research and create their own guides which can be shared with friends and family.
Our goal with this individual and personalised My Guide functionality is to be the 'Spotify for Travel'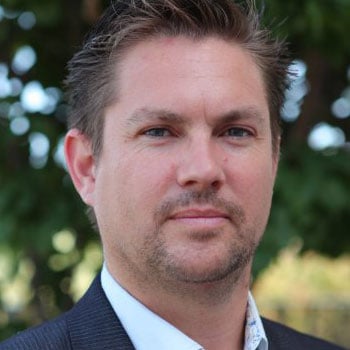 My Guide Brand
My Guide Cyprus is part of the My Guide Network. The My Guide brand strives to be consistent across the entire network as well as social media, to represent the same values and high quality brand on every single page or reference to any part of the My Guide Network. Please follow the brand guidelines below.
My Guide Cyprus
Official Name: "My Guide Cyprus"
Full URL: https://www.myguidecyprus.com
"Part of the My Guide Network"
Our Logo
We love our logo, treat it right, and it will love you too. Read on to learn the ins and outs of using the My Guide logo.
For any destination related content/publications, use the customized logo (see below), for any commercial promotion of the My Guide Network, please contact us for material.
My Guide(lines):
Do use only approved logo assets from this page (or request any you need via support@myguide-network.com)
Don't add your own effects
Don't modify the logo
Don't change the colours
Don't change the radius/aspect ratio
Our Logo Animation
Please use the animated version of our logo for any video promotional material. High resolution versions are available on request.
Our Brand Font
Lato is the primary font family designed in the Summer of 2010 by Warsaw based designer Łukasz Dziedzic ("Lato" means "Summer" in Polish). It should be used whenever possible to communicate key brand messages in headlines and display copy. It's available in multiple weights, but please narrow your use to non italics, 14px, 300 (light), 400 (normal), 900 (bold) in most instances.
Download Font: Lato Website
Never Eat Cake, Eat Salmon Sandwiches And Remain Young - Light (300)
Never Eat Cake, Eat Salmon Sandwiches And Remain Young - Normal (400)
Never Eat Cake, Eat Salmon Sandwiches And Remain Young - Bold (900)
Our Brand Colors
The My Guide palette consists of three main colors: My Guide pink, dark gray, and blue on a white background. My Guide Pink is the core of our brand identity and should appear whenever possible for members to immediately identify our brand.
Brand Heading Color: Hex (#e91d62) RGB(233,29,98) CMYK (2,98,43,0)
Brand Text Color: Hex (#363c48) RGB(54,60,72) CMYK (77,67,51,44)
Brand Link Color: Hex (#2196f3) RGB(33,150,243)
Brand Background Color: Hex (#ffffff) RGB(255,255,255)