Kid's Fun in Cyprus
Adventure Family Fun
No-one can ever be bored in Cyprus
Children are the joy of life. Who doesn't love them or want to play with them all day long? On the island of Aphrodite, children are blessed, growing up in a safe environment, where family bonds are still extremely strong and traditional customs are honored with devotion. Thus, children acquire, as they become grownups, the virtues of commonality, hospitality and kindness.
Simply by visiting its numerous archaeological sites, children are able to experience thousands of years of Cypriot history. They can, among many others, go to Choirokitia Village (which is on the UNESCO World Cultural Heritage List) and see how a Neolithic community was built. In ancient Kourion, in Limassol, they can admire a famous theatre and in Paphos the underground Tombs of the Kings.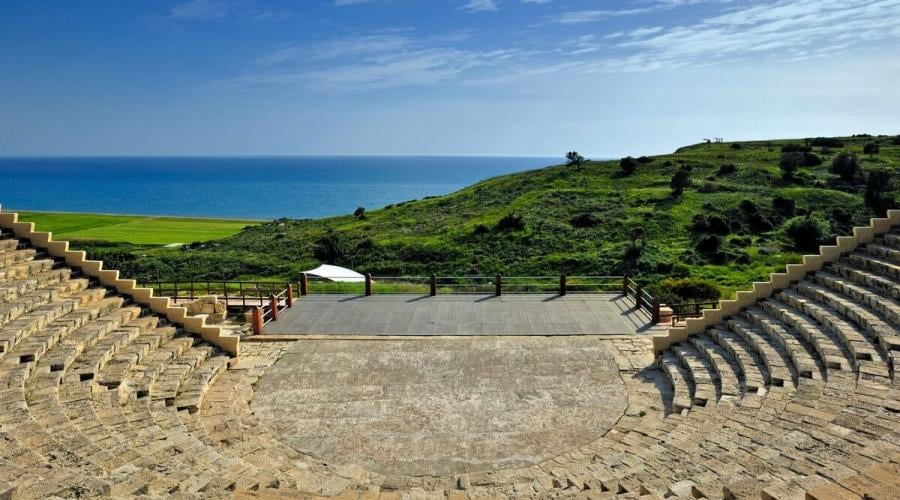 Almost every museum in Cyprus offers educational activities for kids. The Archaeological Museum in Nicosia is anxiously awaiting curious young historians. The newly inaugurated Theatrical Museum in Limassol promises a unique trip to the magical world of theatre, with costumes, wigs and old theatrical programs. The National Gallery of Nicosia, the brand new Loukia and Michael Zampelas Art Museum in Nicosia and the Limassol Public Gallery introduce children to the great painters of the island. At the house of the most famous dragoman of Cyprus, Hatzigiorgakis Kornesios (which was built in the heart of Nicosia in 1793) as well as at the Folk Art Museum, children can learn how their ancestors used to live, with traditional clothes, tools and other everyday useful objects of a past life exhibited.
Cyprus has many parks with special facilities for children. Municipal playgrounds are enriched daily with young athletes' happy voices. Luna parks, with their glamorous lights, offer a variety of fun games for every taste: cars for young ambitious drivers, horror rooms for the fearless ones or contest-games with toys, dolls and balloons to be won. The list is endless with so much more to choose from bowling, cinemas and theatre.  Everything, to offer our youngsters a different experience and plenty of fun and joy! 
The list is endless. Cyprus boasts a great selection of amusement parks that offer a great family day out that combines nature, animal fun and education. Do not miss The Camel Park in Mazotos that is a great place for relaxation and enjoyment. Golden Donkeys Farm in Skarinou combines fun and tradition while Ocean Aquarium Park in Ayia Napa introduces a different world under the waves.
Knowledge is easier gained when combined with fun though. Many entertaining events have educational proposes. For example, children walk in groups in order to help people who are blind or suffer from cancer, learn how important road safety is by taking a walk at the Road Safety Park in Nicosia and how we should save water at the Water Museum in Limassol. However, the most famous and cheerful event dedicated to children is the Carnival 
Festival
, in which small masquerades parade, both in Limassol and Larnaca, dancing and singing vividly.
And the best is yet to come… The weather in Cyprus is really warm and sunny almost every day of the year. Cyprus is proud to have some of the most beautiful and cleanest beaches in Europe with the most stunning coastline.  At the famous Cypriot beaches (the majority of which have won the Blue Flag), the little ones build sandcastles and collect shells. Parent can relax under their umbrellas, watching over the kids as they play in the sand, snorkle or engage in fun-loving watersports.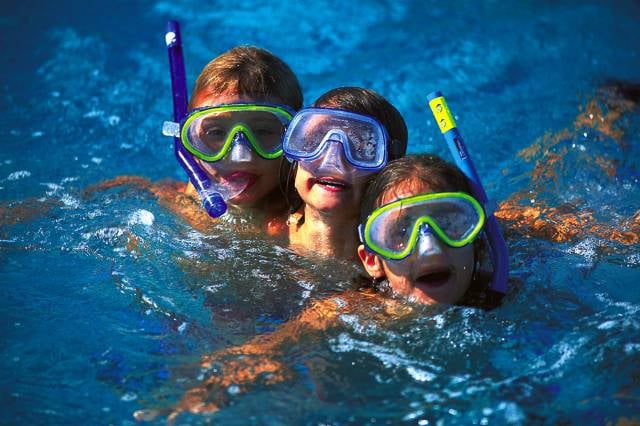 Water parks in Fasouri, Ayia Napa and Paphos include numerous games for all ages. Young water sport lovers are bound to enjoy themselves. For those who are partial to some snorkeling or scuba diving and are willing to take an undersea walk, can even feed the fish should they fancy.
There are countless things for the kiddies to explore and experience in Cyprus. Great fun is guaranteed!!!