Dorians Coastal Challenge, Limassol
Adventure Press Releases Sports
This is a Run Like No Other!
Dorians Coastal Challenge
is back. On
Saturday, 5 May 2018
Dorians take the challenge, for the first time in Limassol on the Molos (Promenade), located in front of the city centre at one of the most beautiful parks in the Mediterranean basin. Dorians Challenge guarantee a bigger and better obstacle run, not to be missed, with exciting new obstacles and challenges.
Dorians new Coastal Challenge will be a 5km run with 20 obstacles on the sandy beach and in the shallow and safe sea waters. Climb ropes and nets, sail wooden rafts, climb inflatable 'icebergs' and slides into the sea, making your way to the finish line. Dorians Coastal Challenge is a run among very few of its kind. On earth!
Forget the ordinary, gather up and register as a team or as a solo Dorian for a challenge to remember. The event is open to everyone over 16 years old from all fitness levels.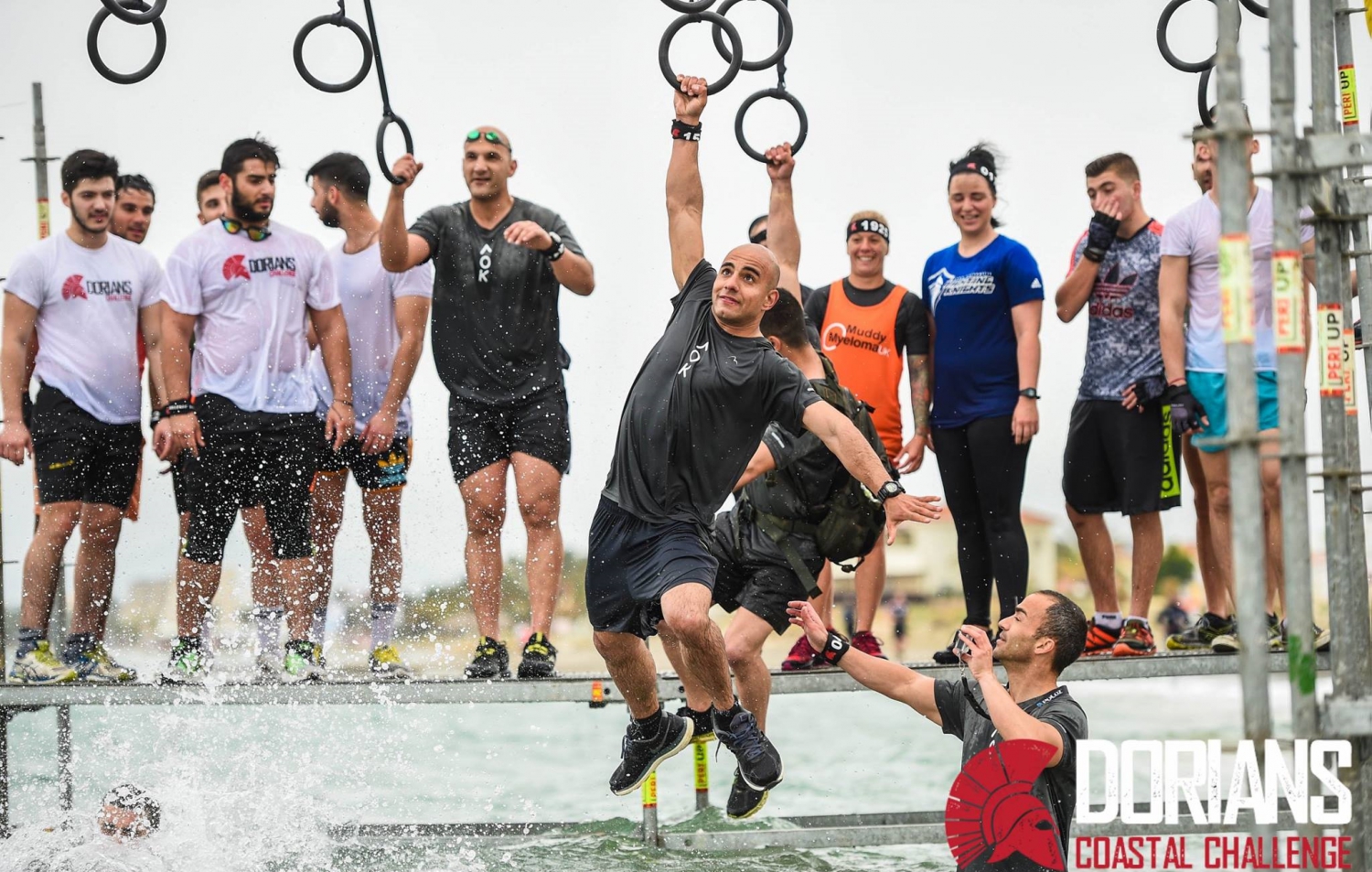 Information & Tickets
For further details on event general info, registration and how prepare for the challenge click
here
.
Dorian Donor Program 'For a World without Leukimia'
Accept the challenge and become a Dorian Donor.
Dorians Challenge and Karaiskakio Foundation have teamed up and since May 2016 established a strategic partnership aiming to Raise awareness for the fight against leukemia and Enrich the Cyprus Bone Marrow Donor Registry by becoming the first and largest official Bone Marrow Donor Group in Cyprus named as "Dorian Donor".
During all Dorians events participants, spectators, volunteers and anyone interested, can become a volunteer Bone Marrow Donor just by α simple cheek swab.
Donations of €5, €10 or €20 can also be made to Karaiskakio Foundation.