10+1 Reasons why we Love Protaras
Editorial Inspiration Mini Break
Protaras is a favourite holiday resort for many. Blessed with white sandy beaches and crystal clear azur waters, numerous hidden treasures and beauties, Protaras is there to amaze you.

My Guide Cyprus shares it's love for Protaras and gives you 10 + 1 reasons why we like Protaras. Protaras is ideal to enjoy the sun and the beach, for relaxation and tranquility, for leisure and great fun.  A place you will definitely wish to make home…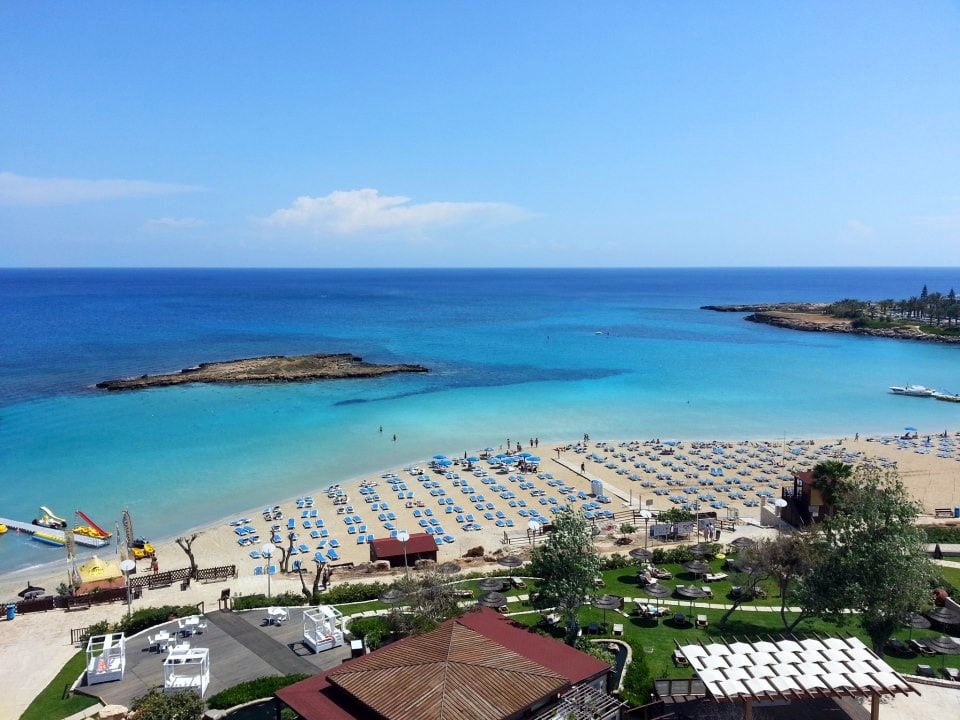 White Sandy Beaches with Crystal Clear Waters
Voted on several occasions amongst the Top Best Beaches in Europe by acclaimed Tourist Guides including the Trip Advisor, Protaras has amazing, beautiful sandy beaches with crystal clear waters. A large number have the Blue Flag water quality and safety award. Most have excellent facilities and sport and leisure services.
Relax
Protaras is the perfect place to relax and engage in the 'art of just doing nothing'..., merely spread out a towel and soak up in the sun before undulging yourself in the amazing Med waters.
Leisure Sports
If on the other hand you wish to enjoy 'a slice of the action' there are many opportunities for watersports abound in Protaras beaches ranging from water-skiing, paragliding, snorkeling, SUP and scuba diving.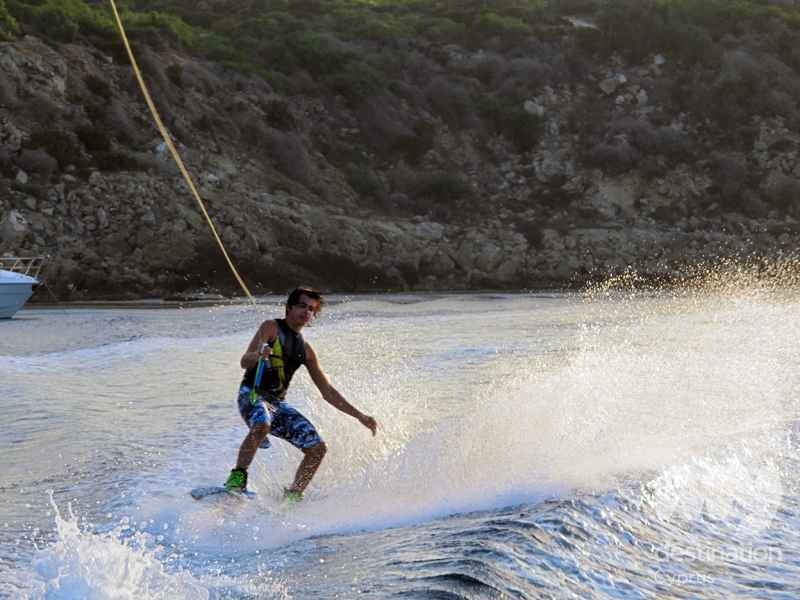 Entertainment
Protaras has many things happening especially in the summer months.  Watch out our Events calendar for Live Concerts, Festivals and Live Performances. 
Nightlife
Protaras also has an array of Beach Bars, restaurants, cozy cafes, bars, pubs and karaoke bars. Enjoy!
Lengthy Promenade
Exploring the area is fun! Protaras boasts a lengthy promenade perfect for a leisurely bicycle ride, a sunset stroll or jogging. 
Nature Trails and Cape Greko
For a totally different perspective you can take one of the nature trails or by bike follow one of the designated paths. The nature trails passing through Cape Greko National Forest Park are full of surprises. The park is of great ecological value and hosts rare species of flora and fauna.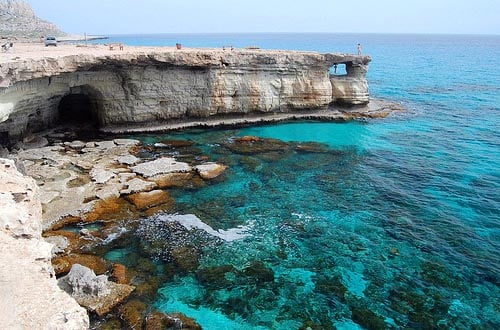 Ayioi Anargiroi Church
Along the trails you will enjoy seamless view of the turquoise water and little chapels will be emerging every now and then, betraying the orthodox character of the place, such as the little white church of Ayioi Anargiroi which is built over a sea cave.  Take the stone steps that lead to the cave where it is presumed that the saints lived as ascetics.
Profitis Elias church
For those with plenty of energy there is always the Byzantine church of Profitis Elias (the Prophet Elias) which overlooks the resort from 100m-high. The 153-step ascend is rewarded with panoramic views of Protaras and the coast.  On a clear day you can see the Karpasia peninsula in the occupied part of Cyprus to the east. The church is a modern building but perches on a limestone crag and at night looks particularly beautiful as it is floodlit. Not surprisingly, this area is popular with many of the couples who travel to Cyprus to get married.
Fresh Fish
Enjoy fresh fish in local fish taverns offering quality, fresh and local catch.
 
Beautiful Coastline
Rent a yacht and experience the beauty of the coastline of Paralimni and Protaras resort and tranquility of the sea.  Embark on a romantic trip for two, sunset cruise or on a special celebration with friends and family or just mixing business with pleasure.