Ammochostos Region


Ayia Napa and Protaras
Ayia (Agia) Napa and Protaras are the free part of the Famagusta (Ammochostos) area and are located on the eastern coast of Cyprus. Once sleepy fishing villages, Ayia Napa is today, along with the neighbouring Protaras, the coastal area of Paralimni, favoured hot spots and popular holiday resorts, which buzz with life. The area is a true paradise, with golden sandy beaches and crystal clear and tranquil waters that combines luxurious hotels, happy atmosphere and vigorous nightlife – whether you are looking for a family break or a memorable holiday with your friends.  Agia Napa has striking natural beauty with secluded coves, impressive cliff top views and sea caves, Kavo Greko (the Cape Greco) is a must visit. The most popular beaches in Agia Napa are Makronissos and Nissi beach. Some of the best beaches in Protaras are Fig Tree Bay, Konnos Bay and Pernera Beach.
But there is more to the area. Visitors can also admire a number of Byzantine and Frankish monuments as well as museums such as the "Thalassa" Museum of the Sea. Sights worth a visit is the medieval monastery in the centre of Ayia Napa and Profitis Ilias church situated on the hill in Protaras offering great views of the area especially early in the morning and during sunset. 

For a totally different and unique perspective we recommend that you take one of the nature trails. The nature trails passing through Cape Greko National Forest Park are full of surprises. The park is of great ecological value and hosts rare species of flora and fauna. Many of the 36 different orchid species growing on the island can be found here.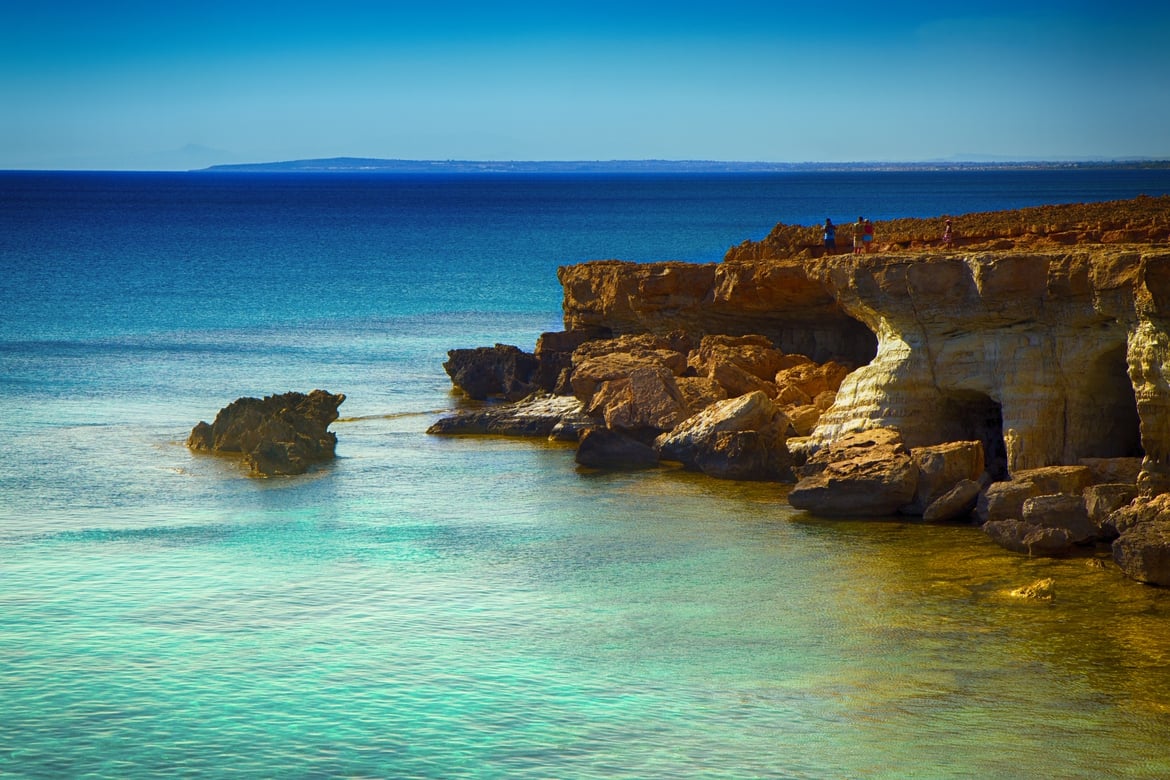 Outside the boundaries of Agia Napa and Protaras is the main producing area on the island and is known as Kokkinochoria meaning 'red soil villages': Avgourou, Deryneia, Frenaros, Vrysoulles, Liopetri, Sotira, Xylotymbou and Achna, because of the fertile red earth in which they are grown. 
Devotees claim that Cypriot potatoes are the most delicious in the world. The area is also renowned for its strawberries and watermelons, each honoured with their own festival on different occasions during the year. The villages are equally renowned for their folk poets and traditional song performers, who are regarded as the most inspired on the island.
Very close to Ayia Napa, Potamos Liopetriou or Liopetri River is well worth a visit. Potamos is a rare treat; this small fishing enclave boasts some idyllic scenery and it is ideal if you opt for a relaxing day and fresh fish.