Monasteries in Ayia Napa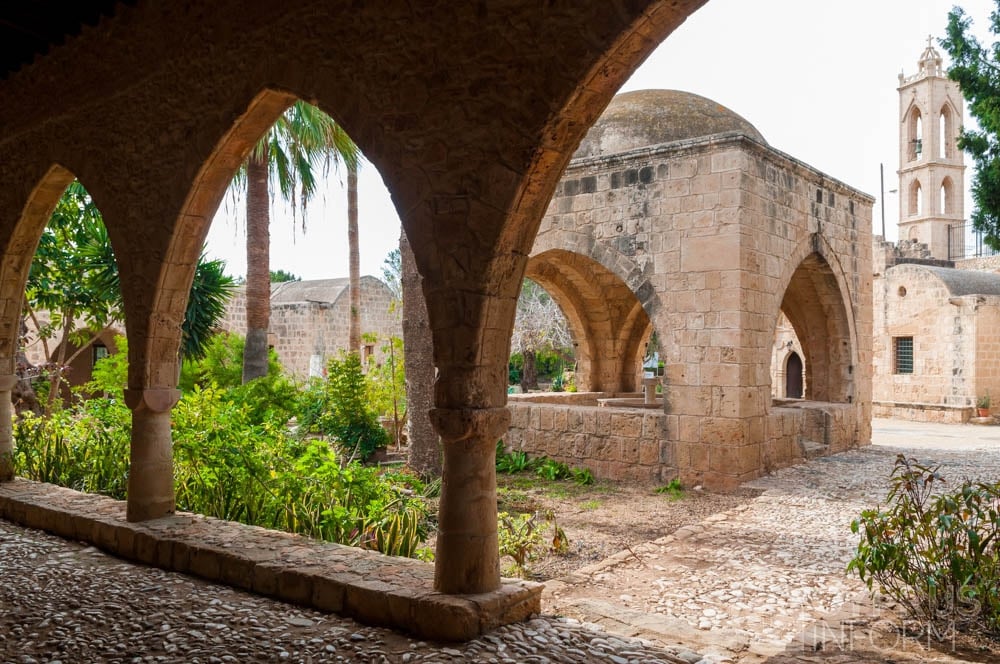 The Monastery of Agia Napa is located in the central square of the village and dates back to the 15th century, when Cyprus was under the sovereignty of the Venetians.  Napa in ancient Greek means woodland so the monastery was dedicated to 'Our Lady of the Forest'.  The monastery offers a heaven of tranquillity in this lively resort.

In 1571, Cyprus was governed by the Ottoman domination. Unlike other Monasteries and churches, this Monastery was not destroyed. The description of Pietro Della Valle, during 1625, corresponds precisely to the condition of the Monastery as it is today. We are also informed from Pietro Della Valle that Agia Napa used to be a nunnery and owned large amounts of land. At different periods in time, the Monastery has served as both a nunnery and a Monastery.

Just before 1668, the nunnery was changed to a Monastery but for some unknown reason, it ceased to have any permanent inhabitants after the year 1758. The Monastery used to be located in an uninhabited area. Around the mid-18th century, the first house of the village was built. The first inhabitants of the village were people from Thessalonica, who abandoned their homeland because of the plague epidemic. Later, in 1813, the monastery was repaired but it did not own a monastic community and therefore, the property of the monastery was rented to local farmers. The buildings of the monastery were used for several needs of the community.

After 1878, when Cyprus was under the British domination, there were no monks in the monastery. By this time, the church of the monastery had become the parish church of the village. In 1950, extensive repairs took place in order to maintain the historic buildings.
Address: Plateia Seferi, central square, Agia Napa
Opening Hours: Daily from 09.00 - 18.00
Operating period: All year round
Entrance fee: Free