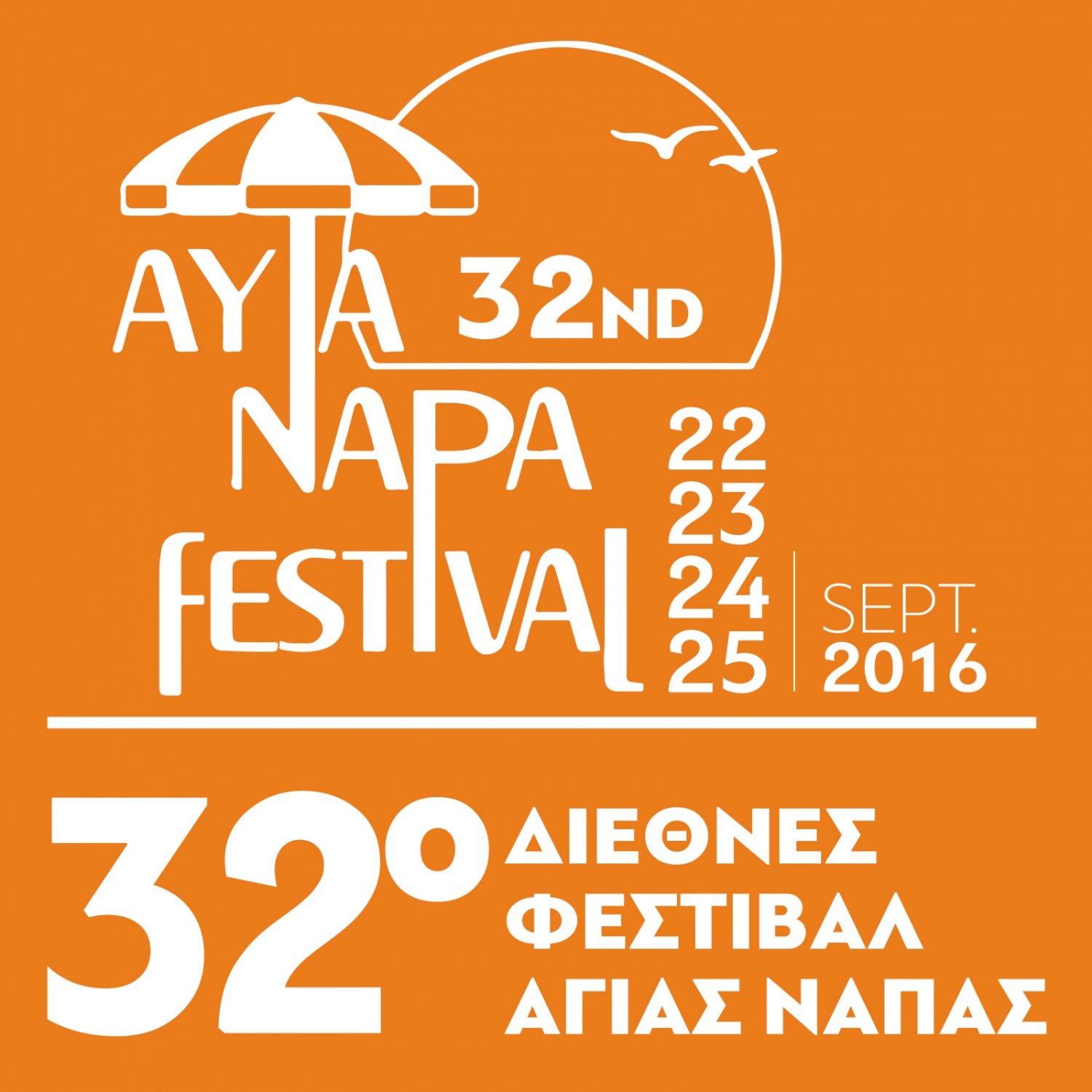 Event Details
The Ayia Napa Festival is one of the most popular and well anticipated events that takes place in the tourist resort of Ayia Napa every year at the end of September.

Program
Thursday 22nd September 2016
19:00 'Music from all over the world'. Performances by orchestras from local towns and villages.
19:30 'Exploring the past in song and dance' Voluntary event by KOA/AGO in Famagusta. Participations include: senior members of the programme, Paralimni Cultural Society ANADYSH, the choir of the Metropolitan Church of Saint George, ANEMOESSA the Famagusta Music School, Ayia Napa's dance group and folk poets.

Friday 23 September 2016
21:00 'Cyprus-Crete One Sea' "Sea, land and sky are all part of my dreams… I swim, I walk, I fly alone in my mirth" "Cyprus has always suffered in captivity, like a fish caught in the net of tyrants" Ayia Napa's municipal dance group and a dance group from Rethimno municipality Crete.

Saturday 24th September 2016
19:30-20:00 The Cyprus Police Orchestra will perform along the road near the small roundabout. Parade of music groups
20:00 Opening of the Festival Tour of guests around the events areas and exhibitions of the Festival 20:30 Welcome address by mayor of Ayia Napa, Mr Yiannis Karousos, and the guest of honour.
***Fireworks 21:00 Concert of music by composer Stamatis Spanoudaki. Participants include 'TAMALO' Orchestra, the music group 'ANEMOS' and ARIS Lemesou choir with Solonas Kladas as conductor.

Sunday 25th of September 2016
17:00 Guinness World Record attempt –Largest Sousta Dance 20:00 IVANOVO Russian dance group 'IBERIA' - Mikhail Anzorovich Lorchoshvili , Eliso Indikovna Narmaniya In September 2007 Mikhail Anzorovich gathered children and adults from the Georgian diaspora to prepare a concert for the National Cultures Festival. The first performance was a great success. That day became the birthday of a new group in the Leisure and Culture Centre in Ivanovo. Creation of Georgian folk dancing group "Iberia" was supported by head of Ivanovo city and Committee of Culture of Ivanovo city Administration. At the moment there are more than 70 people in the dancing group including adults and children of different nationalities, mostly Georgians. "Iberia" takes part in Russian and international competitions. 20:30 Announcement of the 33rd Festival, 2017

21:00 PAVEL SMIRNOV The State Orchestra, Virtuoso Accordion of St. Petersburg is considered one of the top orchestras in the world. Virtuoso soloists are considered musical fireworks in the worlds of Classical, Traditional and Rock music.