Patio Cocktail Bar
Editorial Food & Drink
One thing's for sure, an evening at Patio is definitely one you will remember and one to repeat.
Our Top Experiences and Tours in Cyprus:
If youʻre booking your trip to Cyprus last minute, we have you covered. Below are some of the top tours and experiences!

The old part of Nicosia in the area off Ledra street has recently been enjoying a great renaissance thanks to the huge investment of time and money in the area and one of the most popular places is Patio Cocktail, Wine and Tapas Bar.

What an incredible place Patio is.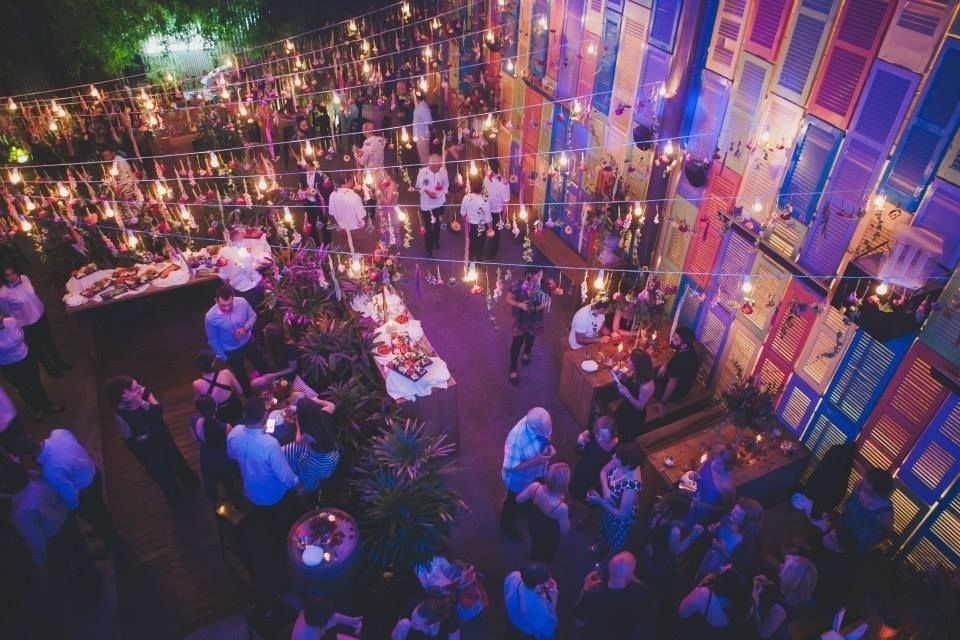 The Patio area captures the imagination straight off as the garden wall is lined with an eclectic collection old coloured shutters that are every colour of the rainbow and the outdoor furniture is just as colourful and these definitely lighten hearts and put everyone in a relaxed party mood. The inside decoration is stylish in white grey and purple – with accents of black. Patio's eye catching logo incorporates the letter 'o' shaped as a keyhole and appears frequently and by day, Patio is popular for lunch and its 'Privileged Brunch weekends' (11.00 -3.00 pm. each day) have a growing number of fans. 
During weekday evenings the atmosphere is bubbly busy and there is a friendly ambience but at weekends Patio becomes so popular that the atmosphere is electric and reservations are recommended.
There are three reasons why Patio is so popular....really good music with wide appeal, great drinks and a tasty array of food – no wonder so many people enjoy making it a night at Patio's.
There is music to enjoy whenever you visit but at the weekends, the DJs take it to another level with a really diverse selection to enjoy accompanied sometimes by a saxophonist and others by  a violinist!
There is a great range of drinks to choose from including 5 Mojitos, daiquiris and mango and strawberry margaritas but Patio is best known for its specialities - good wines and great cocktails! As well as all the much loved classic cocktails, there are some plenty of new ones to enjoy including 'The Lawyer' and 'Psychotherapy' and the Crazy Patio Cocktail, all served in trendy glasses.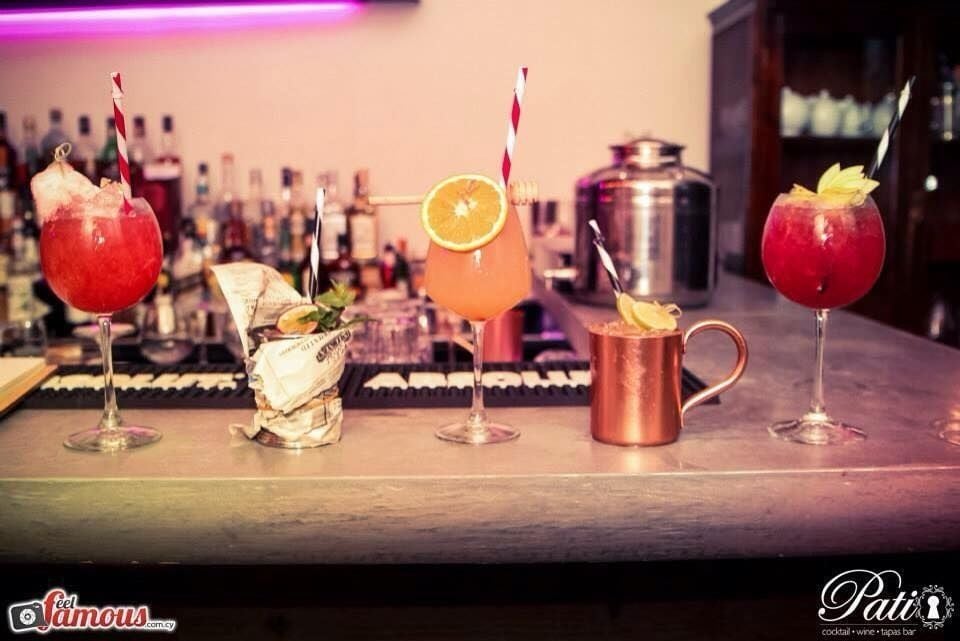 If you are feeling a little peckish, there is a good selection of  Spanish style Tapas dishes to tempt such as Halloumi pannacotta which tastes particularly good accompanying a glass of sangria!  There are mushroom stuffed sausages, patatas bravos served in a delicious creamy tomato sauce. If you fancy sharing a platter there are cheese and fruit ones, served on a slab of wood with a few quirky touches including the garnish of grapes being served in a sardine tin! If you order plaintain chips they will presented in a funky glass! One thing's for sure, an evening at Patio is definitely one you will remember – and one to repeat regularly.