Ocean Aquarium Park
Family Fun
Discover the Deep
The
Ocean Aquarium
 in Protaras, offers visitors of all ages a wonderful insight into 'the wonders of rivers, lakes and the dark depths of the ocean'. 
There are more than 1,000 species of salt water and freshwater fish to admire ranging from Piranhas and impressively sized sting rays to several different  species of beautifully coloured angel fish and other lesser known types of fish including  the speckled jaguar cichlid and fast-moving eels. There is the chance to see beautiful coral reefs and marine life from the world's deepest oceans.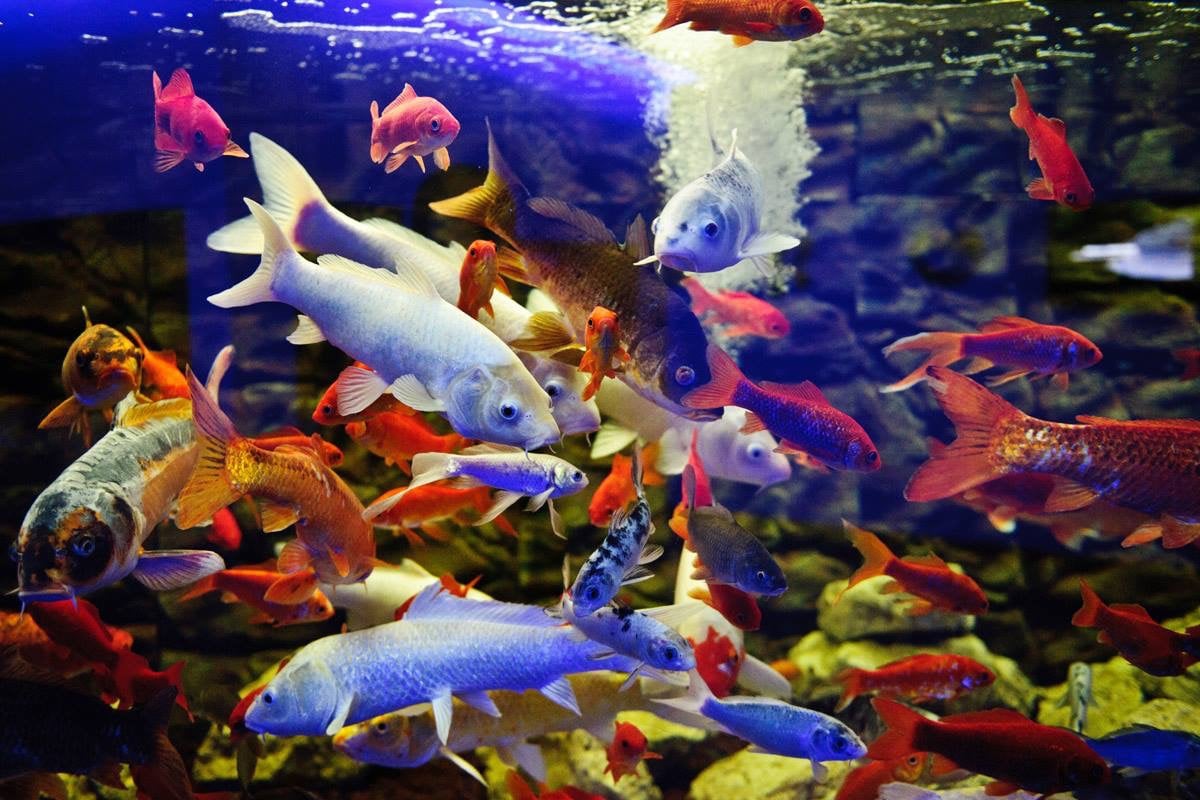 In the spacious gardens (measuring 12,500 m²) there are lakes with red slider turtles, desert tortoises and Nile crocodiles. There are so many birds to see at close range too including gold and blue macaws, crimson Rosettas and elegant cockatiels with their golden crests and orange cheeks. There is one bird called a 'Red Terror' who looks interesting rather than scary! There are animals to enjoy too including numerous ducks, rabbits and raccoons.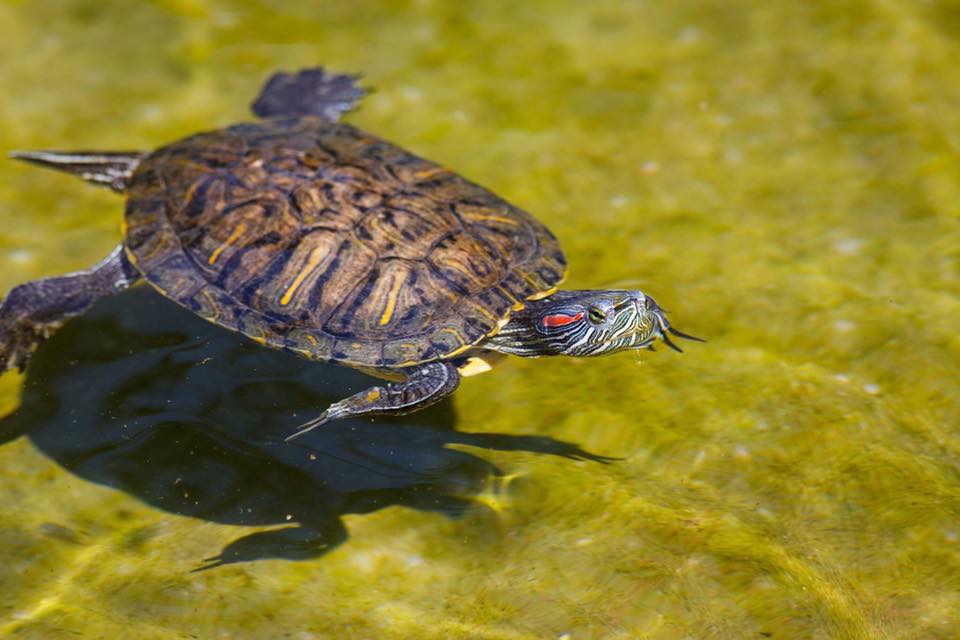 The highlight for many visitors is the Penguin House which is home to some Humboldt penguins- the only place to have these in Europe as their home is the Antarctic! There is the chance to see them being fed each day which is an added bonus for everyone!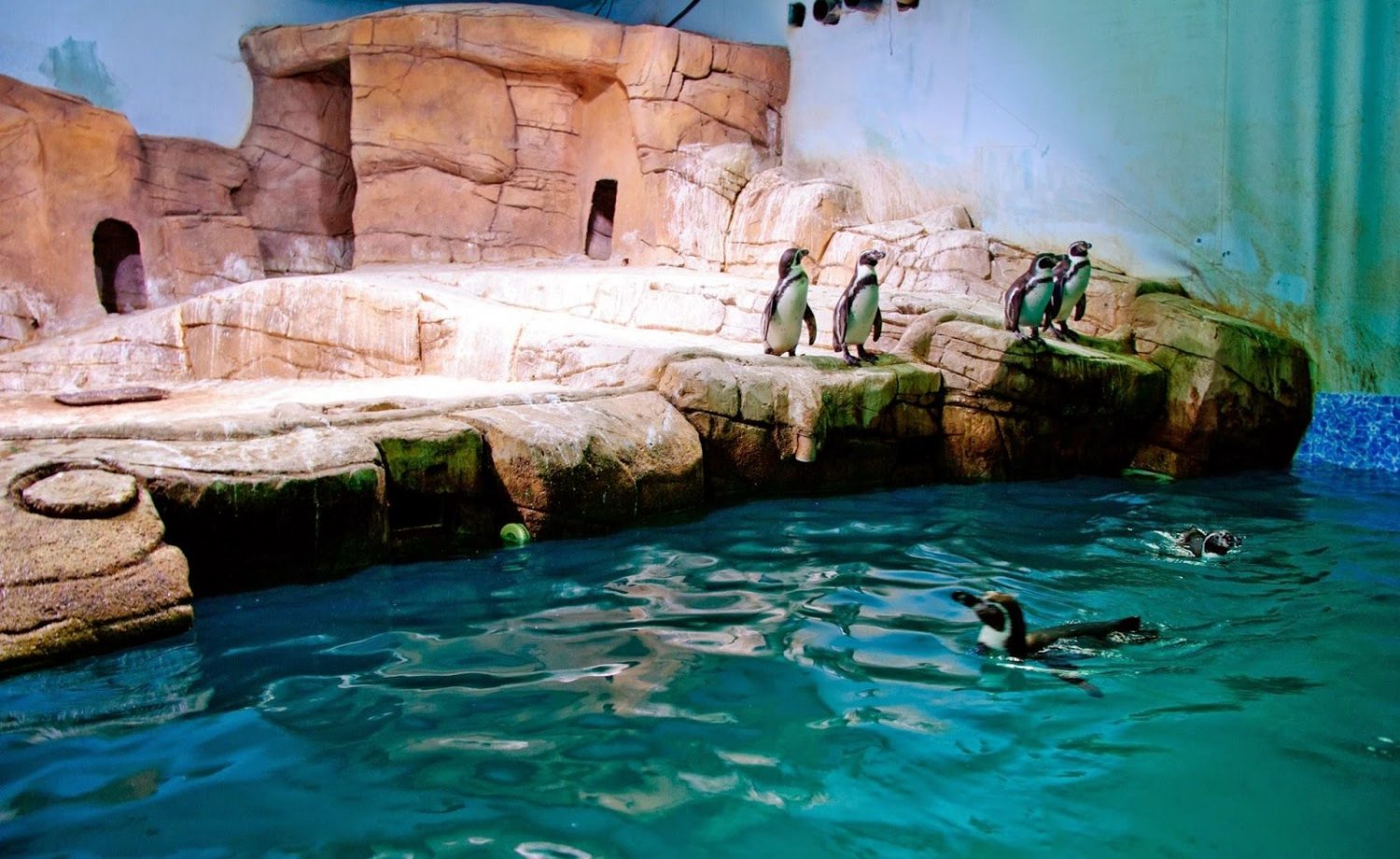 With so much to see and do, a rest can be welcome and the open air kiosk by the water fountains is perfect for a cool drink or ice cream to recharge the batteries!
Ocean Aquarium really is an interesting place at any time to spend time just watching the different animals but if you are looking for somewhere special for a children's birthday celebration what better choice? Ocean Aquarium is also a lovely and very different setting for wedding celebrations and the friendly staff members work hard to make it a day to remember.
If you are having problems leaving Ocean Aquarium because your child has fallen in love with one of the animals, the perfect solution is to sign up to the Animal Adoption scheme which will ensure all tears are changed to smiles!