Dorians Coastal Challenge - 4 May 2019
Press Releases Sports
ACCEPT THE CHALLENGE. BECOME DORIAN.
Our Top Experiences and Tours in Cyprus:
If youʻre booking your trip to Cyprus last minute, we have you covered. Below are some of the top tours and experiences!

Following the success of 2018, the Coastal Challenge returns to Molos, Limassol, on Saturday 4th May 2019.

Dorians Coastal Challenge presented by EuroLife is a non-competitive 5km run with more than 20 obstacles along the beach and in the shallow and safe seawaters.

During the course, you will conquer the obstacles that challenge and excite the most and come across few new obstacles. Climb on ropes, overcome walls, sail wooden rafts, scale the heights of 'Taegetus' – a massive inflatable 'mountain' – slide into the sea, crawl under nets, run, carry and lift various objects before crossing the finish line.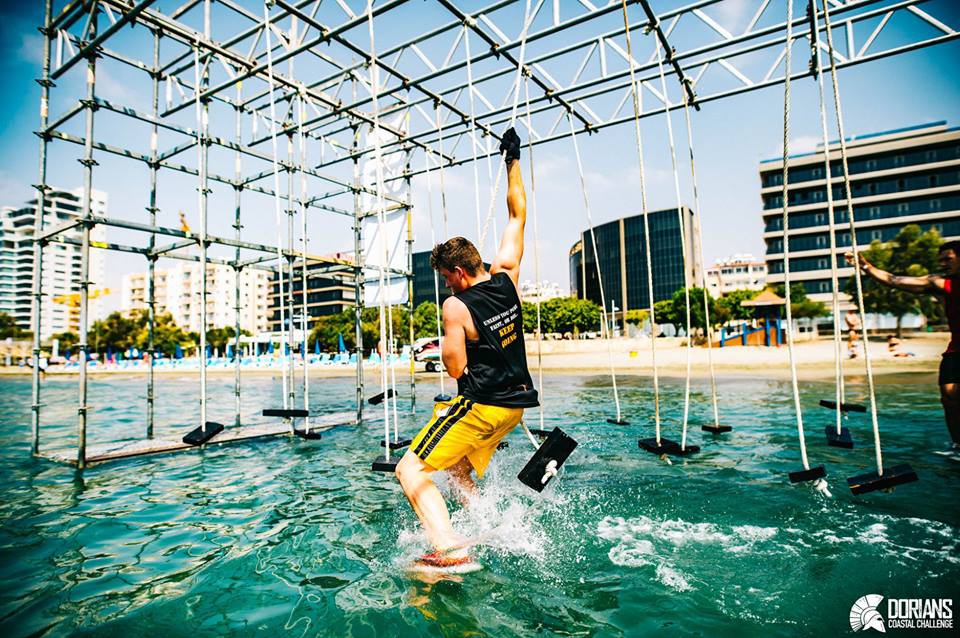 Whether an individual or a team, a physically inactive person or a fitness fanatic, a corporate team that wants to escape the ordinary or a group of outdoor activities mates, you are always welcome to join our obstacle courses.
Each course is designed to challenge the strength, endurance, perseverance, mental toughness and team spirit of participants, it gives a sense of achievement at the end and something you will be talking about for months to come.
Forget the ordinary, gather up and register as a team or as a solo Dorian for a challenge to remember! The event is open to everyone over 16 years old from all fitness levels.
AN EVENT AMONG VERY FEW OF ITS KIND. ON EARTH!
Information & Tickets
For further details on event general info, registration and how prepare for the challenge click
here
.