Dorians Challenge, Athalassa National Forest Park, Aglantzia
Adventure Sports
New Venue, New Obstacles, Longer Course, Greater Challenge
Our Top Experiences and Tours in Cyprus:
If youʻre booking your trip to Cyprus last minute, we have you covered. Below are some of the top tours and experiences!

On Saturday, November 11, Dorians Challenge goes for first time to the capital and Athalassa National Forest Park for a 6km and 23+ obstacles run.

During this course you can expect to be challenged by the natural terrain and a collection of new and classic Dorians Challenge obstacles.

This

event

is open to anyone over the age of 16 years, regardless of fitness level, including corporations who want to cultivate a team spirit among their staff. Dorians Challenge promises to be a demanding but fun event, and a lifetime experience that will give you a great sense of achievement and satisfaction!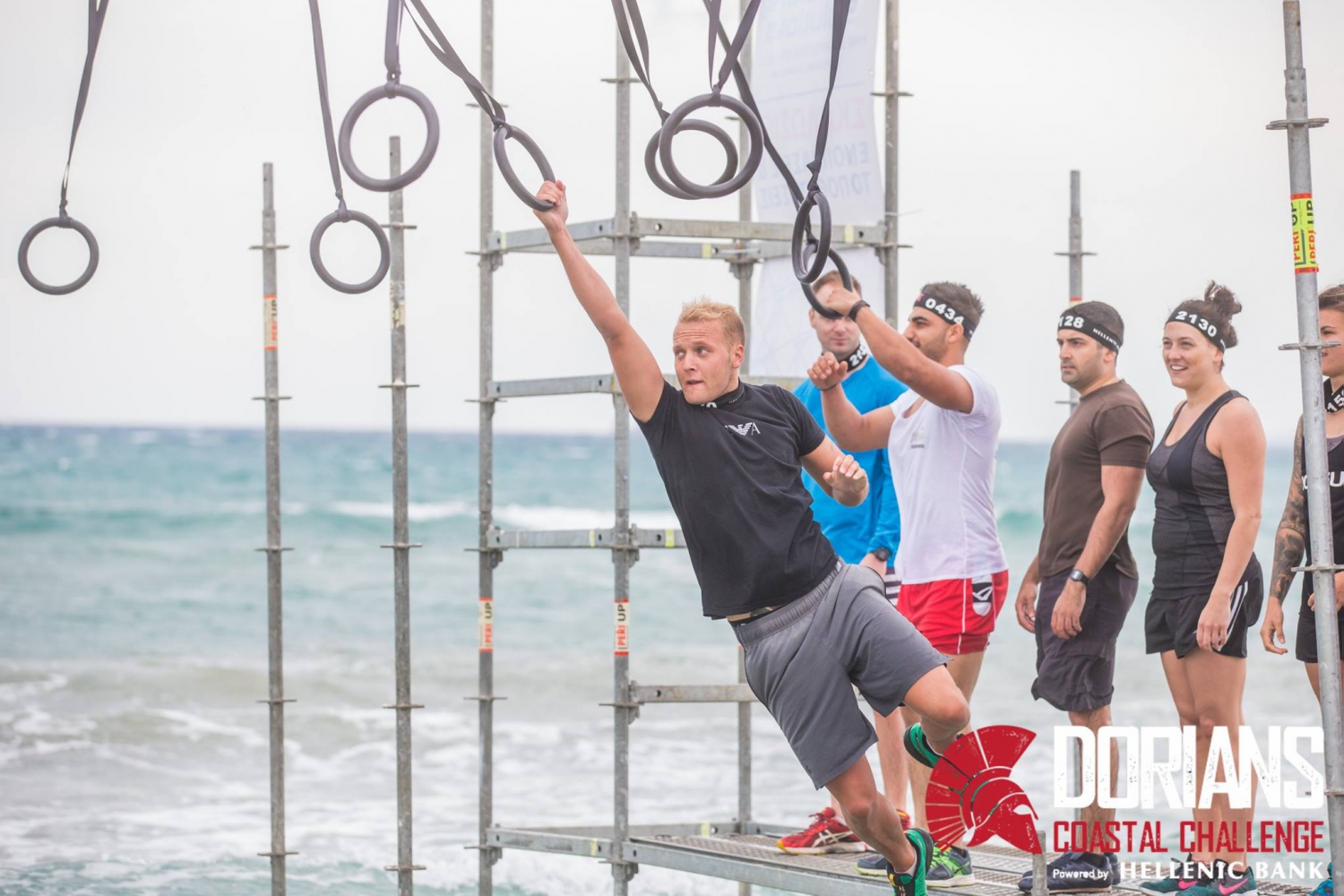 Eite vs Open Waves
The first wave starts at 9:00 with subsequent waves every 30 minutes and the last one at 15:30
Elite Wave: This is a new option we offer to distinguish those who want to compete from those who want to complete. The first 5 men and women who will cross the finish line of the 09:00, 09:30 and 10:00 waves will qualify for the 2018 OCR European Championship. All obstacles are mandatory. Failure to conquer an obstacle is sanctioned for penalty. The Elite Waves cost €4 more than the Open Waves.
Open Waves: The 10:30 to 15:30 waves are open to all other participants. The open waves comprise the same obstacles as the elite waves but without the time pressure.
Information & Tickets
For further details on event general info, registration and how prepare for the challenge click
here
.
Book your ticket now.
Dorian Donor Program 'For a World without Leukimia'
Accept the challenge and become a Dorian Donor. 
Dorians Challenge and Karaiskakio Foundation have teamed up and since May 2016 established a strategic partnership aiming to Raise awareness for the fight against leukemia and Enrich the Cyprus Bone Marrow Donor Registry by becoming the first and largest official Bone Marrow Donor Group in Cyprus named as "Dorian Donor".
During all Dorians events participants, spectators, volunteers and anyone interested, can become a volunteer Bone Marrow Donor just by α simple cheek swab.
Donations of €5, €10 or €20 can also be made to Karaiskakio Foundation.
Click
 to register as a Dorian Donor.
ACCEPT THE CHALLENGE. BECOME DORIAN