Indulge in the world-famous Cyprus Delights!
Editorial Food & Drink Hot List Top 10
Aphrodite Delights bringing you the original Cyprus Delights since 1895
Cyprus has become rather famous throughout the ages for its very particular, traditional confectionery. It is almost impossible for any visitor to leave the island without a bag of these!! Probably the most popular signature Cypriot confectionery product is the 'Loukoumia', more widely known as Cypriot delights which have been produced in the island for centuries.
Cypriot delights are soft and chewy sweets made out of pure ingredients without the use of any preservatives. The delighs are simply made with sugar, cornstarch and flavouring or nuts, and once they set they are dusted with icing sugar (this is the secret ingredient in order to prevent them from sticking together, which also makes them even more delicious!). For everyone avoiding sugar no worries Aphrodite Delights has just launched Sugar free Loukoumi with Stevia.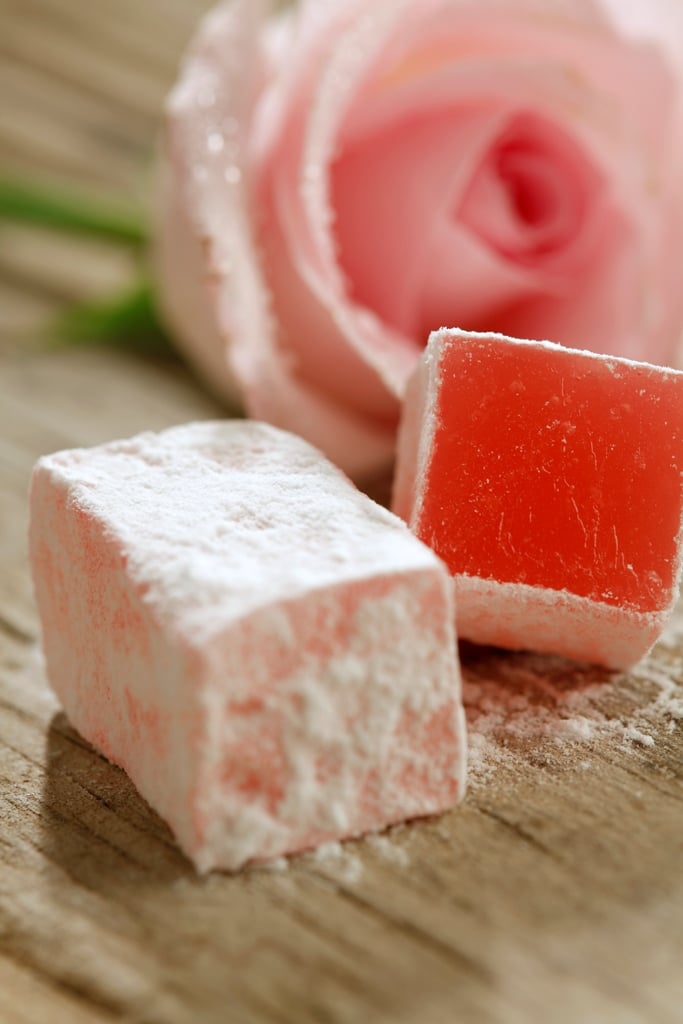 The 'Loukoumia' are stashed in numbers in colorful boxes and they are then distributed all over Cyprus and accross the globe. The most popular flavours, and more traditional that is, are rose, bergamot, lemon and mastic and you can also find an assortment of all these kinds of 'Loukoumia' in one box. Recently flavours like chocolate have also been praised by sweet tooths everywhere.
These Cypriot delights are mainly produced in the Pafos District and more specifically in the village of Geroskipou, along with some other villages all over the island. In fact, one of the most succesful Cypriot enterprises of the island, that deals with confectionery production, is located in Geroskipou village. Namely, Aphrodite Delights Ltd which started out as a small family business has been locally and internationally acclaimed for producing traditional Cypriot confectionary since 1895.
As the name suggests the company is to this day widely known for its main product, 'Loukoumi Geroskipou' in other words Geroskipou delights, which is the first Cypriot product to be granted with Protected Geographical Indication (PGI) by the European Union. 'Loukoumi Geroskipou' is exported throughout Europe, Australia, the USA, and the Arab countries with the Asian market being targetted in recent years.
The company was founded by Sophocles Athanasiou in 1895 and his 'Loukoumi' soon became a local favorite. Word quickly spread to the rest of the island and people began to travel to the village just to try the delights, making Geroskipou synonymous with the delights even to this day. Since then four generations of expertise have been running the factory and producing the original recipes of Aphrodite Delights.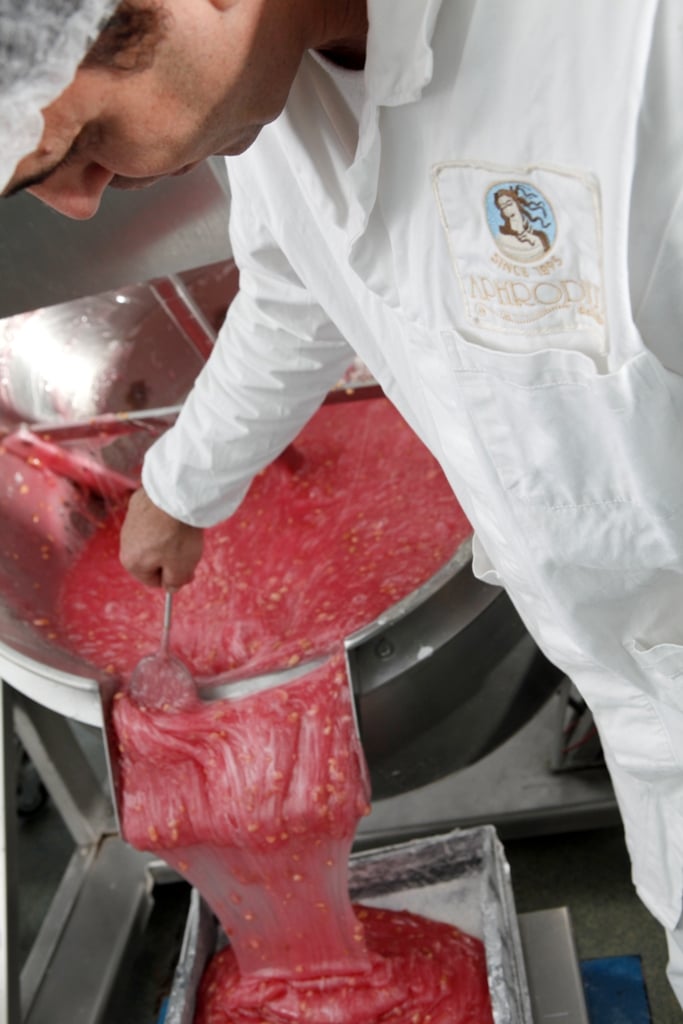 Aphrodite Delights beyond its famous 'Loukoumi Geroskipou', also produces a variety of other traditonal confectionery products such us: 'Pastelaki' (nut brittles), Pafian Chewing Gum, 'Koufeta Amygdalou Geroskipou' (sugared almonds) also a PGI product, Grape Rolls and Almond Preserve.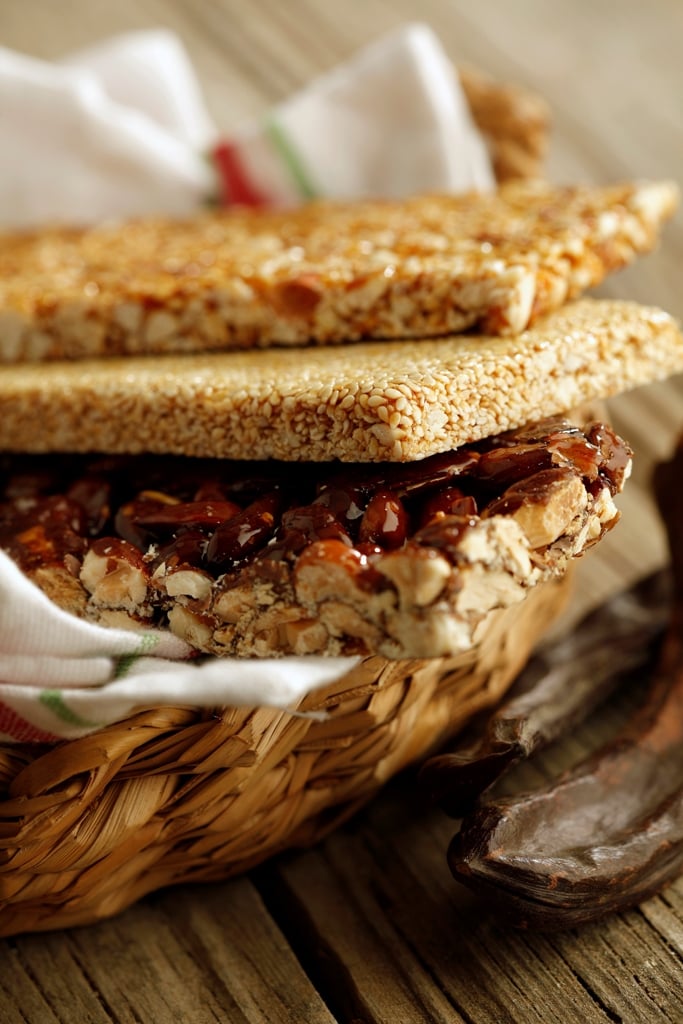 It goes without saying that you shouldn't leave Cyprus without trying these traditional Cypriot confectionery especially the world-famous 'Loukoumia Geroskipou' of Aphrodite Delights. While at it grab a box or two for your friends abroad, or as we like to think more delights for you!!!!!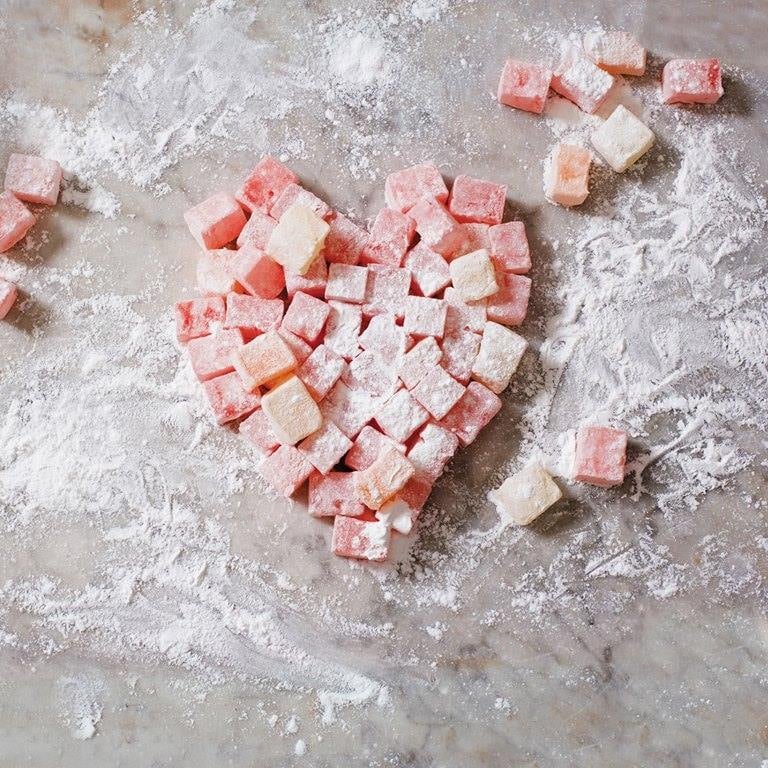 For more information you can visit the website www.aphroditedelights.com or facebook page www.facebook.com/loukoumia.