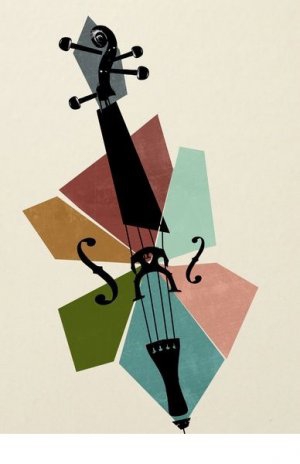 Event Details
String SenSationS, a different string quartet will perform at Technopolis 20 backyard, on Friday, 22nd of September 2017, at 20:30. Using, except violin and cello, guitar & vocals, they combine a unique sound with a wider, more exciting repertoire. Their programme includes Bach, Saint-Saens, Glenn Miller, Adele, tangos, film music & more. They will also perform Irish, country, disco, rock & pop music.
The members of the quartet are Lesley Locke (violin/ vocals), Giorgos Hadjigeorgiou (violin), Tommy Locke (guitar/ vocals) and Doros Zesimos (cello).
Entrance: 10 euro
Reservations necessary at 70002420
A few words about the artists:
LESLEY LOCKE (violin/vocals) studied at Trinity College of Music, London. She has freelanced with many orchestras throughout the UK and Ireland, including the Northern Irish Symphony Orchestra and the Irish Film Orchestra. She was with the Dennison String Quartet for 25 years and is currently playing with Blue Jar in Cyprus. She has made many recordings and performances for TV and Radio; most notably playing with Vanessa Mae live on BBC.
GIORGOS HADJIGEORGIOU (violin) was born in Nicosia 1982. In 2001 he studied violin at the "Pancho Vladigerof National Music Academy" of Sofia, with Professors Vasko Demetrov, Nedko Boyanov, Christofor Marinov and Josif Radionov and chamber music with Vasil Kazadjiev. He graduates in 2005 (Bachelor of Violin Performance) and in 2006 obtains the title of Master of Violin Performance. In the same year he is chosen to represent Cyprus in the Mediterranean Youth Orchestra for a series of concerts. He participates in the Commandaria Orchestra and Avanti Crossover Symphonic Orchestra and teaches at the Municipal School of Music, at the Music Lyceum of Limassol and he is active as freelance musician.
TOMMY LOCKE (guitar/vocals) studied at the Ulster College of Music in Ireland. In over 30 years in the music business he has been involved with most styles of music, numerous bands and many commercial recordings. He performed and recorded with the esteemed Louis Stewart. He toured with Roly Daniels throughout the UK and USA. He currently plays with Blue Jar.
DOROS ZESIMOS (cello) was born in Cyprus in 1981. He graduated from the National State Academy of Music "Pancho Vladigerov" in Sofia where he studied with Professor's Anatoli Krastev, Vasil Kazandjiev and Rusi Dragnev. He is currently teaching at the Music Workshop of the Cyprus Youth Symphony Orchestra and at the Governmental Music Schools all over Cyprus He is a member of the Cyprus Chamber Orchestra, the Concordia String Quartet, collaborates with the Cyprus Symphony Orchestra and appears in concerts with various ensembles and groups around the island and abroad.