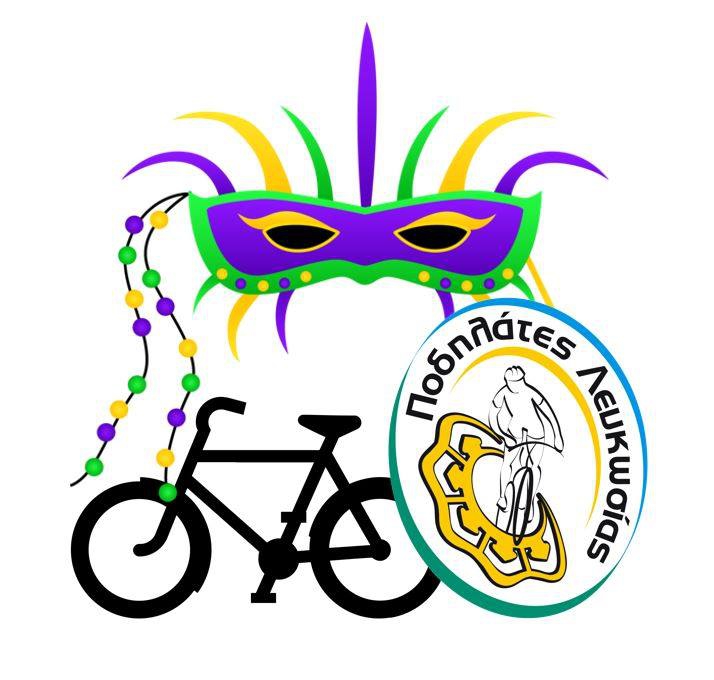 Event Details
(english to follow)
Η ΠΟΔΗΛΑΣΙΑ ΜΑΣ ΘΑ ΕΧΕΙ ΚΑΡΝΑΒΑΛΙΣΤΙΚΟ ΧΑΡΑΚΤΗΡΑ!
ΓΙ' ΑΥΤΟ ΦΟΡΕΣΤΕ ΤΙΣ ΚΑΡΝΑΒΑΛΙΣΤΙΚΕΣ ΕΝΔΥΜΑΣΙΕΣ ΣΑΣ ΚΑΙ ΕΛΑΤΕ ΜΕ ΚΕΦΙ ΓΙΑ ΞΕΦΑΝΤΩΜΑ!!!

H βόλτα μας ξεκινά από το χώρο στάθμευσης "Κολοκάση" στην Λευκωσία.

Είναι μια εύκολη νυχτερινή διαδρομή που έχει απόσταση περίπου 20 χλμ και είναι κατάλληλη και ανοιχτή για όλους. Θα κάνουμε ένα γύρο στο κέντρο της παλιάς Λευκωσίας και μετά θα κατευθύνουμε είτε προς Καϊμακλί/Αγλαντζιά είτε προς Άγιο Ανδρέα/Μακεδονίτισσα. Θα τερματίσουμε στο χώρο στάθμευσης "Κολοκάση".

Συνάντηση στις 19:45 και ξεκινούμε στις 20:00 ακριβώς.

Μην ξεχάσετε τα φώτα σας! Συστήνουμε να φορούν όλοι οι ποδηλάτες τα κατάλληλα κράνη για προστασία.

Θα υπάρχει μια εθελοντική ομάδα -marshalls- για να βοηθούν στην διακίνηση των ποδηλατιστών κατά την διάρκεια της "Βόλτας". Οι marshalls θα φορούν γιλέκα με πορτοκαλί χρώμα και παρακαλούμε να ακολουθείτε τις οδηγίες τους για την ασφάλεια όλων μας.

Η συμμετοχή στις ποδηλασίες του Ομίλου «Ποδηλάτες Λευκωσίας» γίνεται με ευθύνη του εκάστοτε συμμετέχοντα. Συστήνεται να φοράτε κράνος.
... ... ...
CYCLING WITH A CARNIVAL TWIST!
DRESS IN YOUR CARNIVAL BEST FOR THE RIDE!!

The ride commences from the meeting point at the Kolokassi Car Park in Nicosia.

We will follow a short route through the old town centre and Ledra Street and then continue either towards Kaimakli/Aglantzia or Agio Andrea/Makedonitissa. The ride will finish at the Kolokassi Car Park.

This easy ride of about 20 kilometers is open to all.

We meet at 19:45 and begin cycling on time at 20:00.

Don't forget your bike lights! We strongly suggest wearing cycling helmets during these rides.

There is a team of volunteers, wearing orange safety-vests, who will be helping with the cyclists movement through traffic when necessary during our ride. We kindly request that, for the safety of all, participants follow the marshalls' instructions.

Participation in the cycling events of Podilates Lefkosias Club is under the personal responsibility of each individual. Participants are strongly advised to wear the appropriate helmet/safety gear.