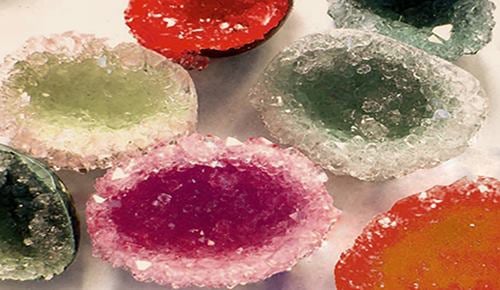 Magical Crystal Eggs | Μαγικά Κρυστάλλινα Αυγά
Loukia & Michael Zampelas Art Museum
Sat Mar 31st 2018 at 16:00 until 17:30
---
Loukia & Michael Zampelas Art Museum

,

27 Arch. Makarios III Avenue

,

Kaimakli

,

Lefkosia (Nicosia)
https://www.myguidecyprus.com/events/magical-crystal-eggs
---
Loukia & Michael Zampelas Art Museum
MAKE ENQUIRY
Event Details
Greel Text Follows

An entertaining experimental workshop for children aged 5-12 years old tailored for Easter, where we will make decorative crystal eggs.

Visual artist Katerina Neophytidou will introduce us to the magical features of crystals as we experiment and make our own crystallized Easter eggs.


Participation: € 10

Due to limited space availability, please register by 28 March.

For information & registration
info@zampelasart.com.cy / 22 - 456098


Katerina Neophytidou was born in Cyprus in 1978. She lives and works in Nicosia. she graduated from the Rhode Island School of Design with a degree in Architecture and Fine Arts. She has represented Cyprus in international exhibitions in China, South Korea, Lithuania, Iceland and Greece. Currently he is the Vice President of the Cyprus Fine Arts Chamber.
With an interdisciplinary practical approach and experimental mood, the artist focuses on a Mutual Space, through which change can be. Observing the interactions of universal forces and sociopolitical transformations feed her research, while elements such as light, chemical reactions, and even perceptual capacity become part of the work. Thus, randomness, the transformation of energy and matter, the cycles of creation / destruction towards class or chaos, the form or the amorphous, and the timidity of things, are at the heart of its work.

-----------------------------------------------------------------------------------------------------

Ένα διασκεδαστικό πειραματικό εργαστήρι για παιδιά ηλικίας 5 - 12 χρονών για το Πάσχα, όπου θα φτιάξουμε διακοσμητικά κρυστάλλινα αυγά.

Η εικαστικός Κατερίνα Νεοφυτίδου θα μας συστήσει στα μαγικά χαρακτηριστικά των κρυστάλλων ενώ παράλληλα θα πειραματιζόμαστε και θα φτιάχνουμε τα δικά μας κρυστάλλινα πασχαλινά αυγά.

Συμμετοχή: € 10

Περιορισμένος αριθμός θέσεων, παρακαλώ εγγραφείτε μέχρι τις 28 Μαρτίου.

Για πληροφορίες και εγγραφή
info@zampelasart.com.cy / 22 - 456098

Κατερίνα Νεοφυτίδου γεννήθηκε στην Κύπρο το 1978. Ζει και εργάζεται στην Λευκωσία. Αποφοίτησε από το Rhode Island School of Design με πτυχία Αρχιτεκτονικής και Καλών Τεχνών. Έχει εκπροσωπήσει την Κύπρο σε διεθνείς εκθέσεις στην Κίνα, Νότιο Κορέα, Λιθουανία, Ισλανδία και Ελλάδα. Επί του παρόντος διατελεί καθήκοντα αντιπρόεδρου του Επιμελητήριου Καλών Τεχνών Κύπρου.
Με διεπιστημονική πρακτική προσέγγιση και πειραματική διάθεση, η καλλιτέχνης εστιάζει σε ένα Χώρο Μετάλλαξης, μέσω του οποίου δύναται η αλλαγή. Η παρατήρηση αλληλεπιδράσεων καθολικών δυνάμεων και κοινωνικοπολιτικών μετασχηματισμών, τροφοδοτεί την έρευνα της, ενώ στοιχεία όπως το φως, χημικές αντιδράσεις, ακόμα και η ικανότητα αντίληψης, γίνονται κομμάτι της δουλειάς. Έτσι, το τυχαίο, η μετατροπή της ενέργειας και της ύλης, οι κύκλοι της δημιουργίας/καταστροφής προς την τάξη η το χάος, την μορφή η το άμορφο, και η χρονικότητα των πραγμάτων, βρίσκονται στην καρδιά του έργου της.