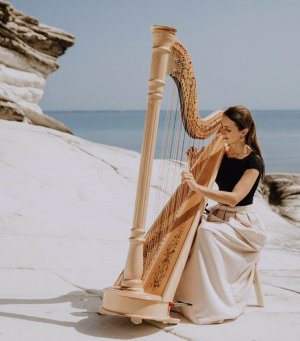 Event Details
A 60-minute harp recital of works by JS Bach, Lully, Handel, Mozart and more, plus a few surprises! Food and coffee will be available after the recital.
Thursday 14 March 6pm
Carpe Diem Lounge Paphos
Tickets: €12 including a welcome glass of wine, beer or soft drink, with all proceeds to the Paphos Music Lovers fund to support local arts projects. Part of the 3rd Bach Birthday Festival organised by Paphos Music Lovers.
Box Office: Tel: 95596544, 26911005, 99380182.