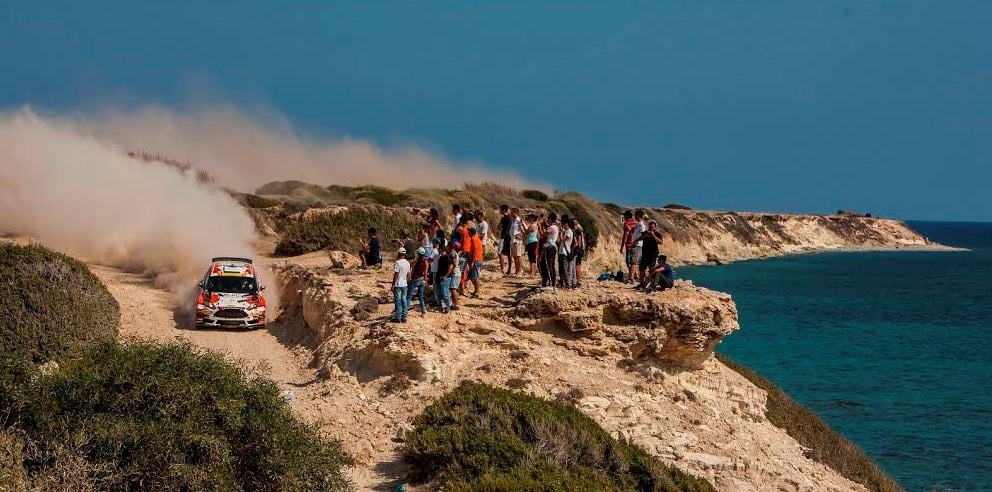 Event Details
The Love Cyprus Golden Stage will return again for this year's Cyprus Rally amongst the special stage lists. These special stages will offer cash prizes to the winners, something which entices both local and international crews alike to our rally. This will be envisioned through the long-standing alliance between Eurosport and the Cyprus Tourism Organization, when they work together to promote Cyprus as the brilliant tourist destination that it is to the rest of the world.

Specifically, crews that will be competing in our rally will have the chance to claim a share from the 24.000 euro total cash prize on offer, in the last two stages of the rally. It should be mentioned that the cash prized, offered by the CTO, is up for grabs for all crews, regardless if they are taking part in the European Rally Championship, the Middle-East Rally Championship or the local championship. The crew with the fastest total time between those two stages, will win 10.000 euro. The fastest two-wheel drive crew and the fastest local crew will earn 7.000 euro each.

Jean-Baptiste Ley, the Coordinator of the European Rally Championship, saluted this initiated, underlining the efforts of the Cyprus Automobile Association and the organization for promoting the Cyprus Rally and Cyprus itself. Mr. Ley also mentioned all the help that the Cyprus authorities are offering for the rally.

Our rally, the largest sporting event the island has known, will be the fourth round of the FIA European Rally Championship this year, the third round of the Middle-East Rally Championship and the fourth round of the local Championship. The Cyprus Rally will take place from the 16 th to the 19 th of June.