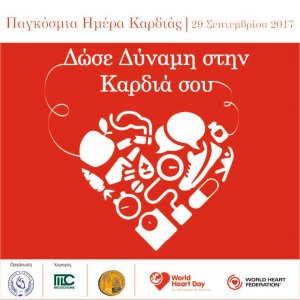 Event Details
In honour of World Heart Day, Cyprus Society of Cardiology is organising an awareness campaign across all cities of Cyprus to spread the message: "Share the Power".
The aim of the campaign is to inform the public and raise awareness about the prevention of cardiovascular diseases.
On Friday the 29th of September 2017, at 17:00 – 19:00, at Ermou Square, Larnaca, cardiologists will be offering advice on cardiovascular diseases, as well as free pressure measurements to the public.
The awareness campaign is supported by Larnaca Municipality, Larnaca Cardiac Patients & Friends Association and the events are sponsored by Medochemie.