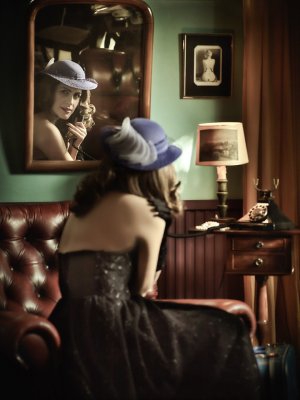 Event Details
An evening of timeless songs and nostalgic storytelling, exploring the musical styles and popular culture of the roaring twenties and the dark interwar era, up to the late fifties. Join us for an eclectic mix of international songs. Featuring contemporary interpretations of classic songs by Edith Piaf, Amalia Rodrigues, Danae, Dalida, Yves Montand, Bert Firman, Andrews Sisters, among others, this event offers homage to European tango, bolero, waltz, foxtrot and swing, as well as to the lesser known Greek «jazz» of the inter-war period sung in Greek, English and other languages.
Featuring:
Elena Hadjiafxendi: Narration / Vocals
Maria Yerosimou: Harp / vocals
Antigoni Kyriakidou: accordion
Petros Charalambous: guitar / double bass / saxophone
Stories and Adaptation of Lyrics: Maria Athini - Elena Hadjiafxendi
Photography: John Athimaritis
Listen:
Soundcloud: soundcloud.com/elena-hadjiafxendi
Elena Hadjiafxendi is a London based, internationally known actress and singer. Εlena has developed an eclectic and distinctive style of performance that blends world music with literary recitation and drama. She has given the genre of cabaret music a new artistic dimension with her beguiling performance of wildly poetic stories with a strong and philosophical undercurrent. She has performed in many European cities: London, Paris, Athens, and Nicosia. Her repertoire varies from classical, musical theatre, film and television, to opera and poetry shows.