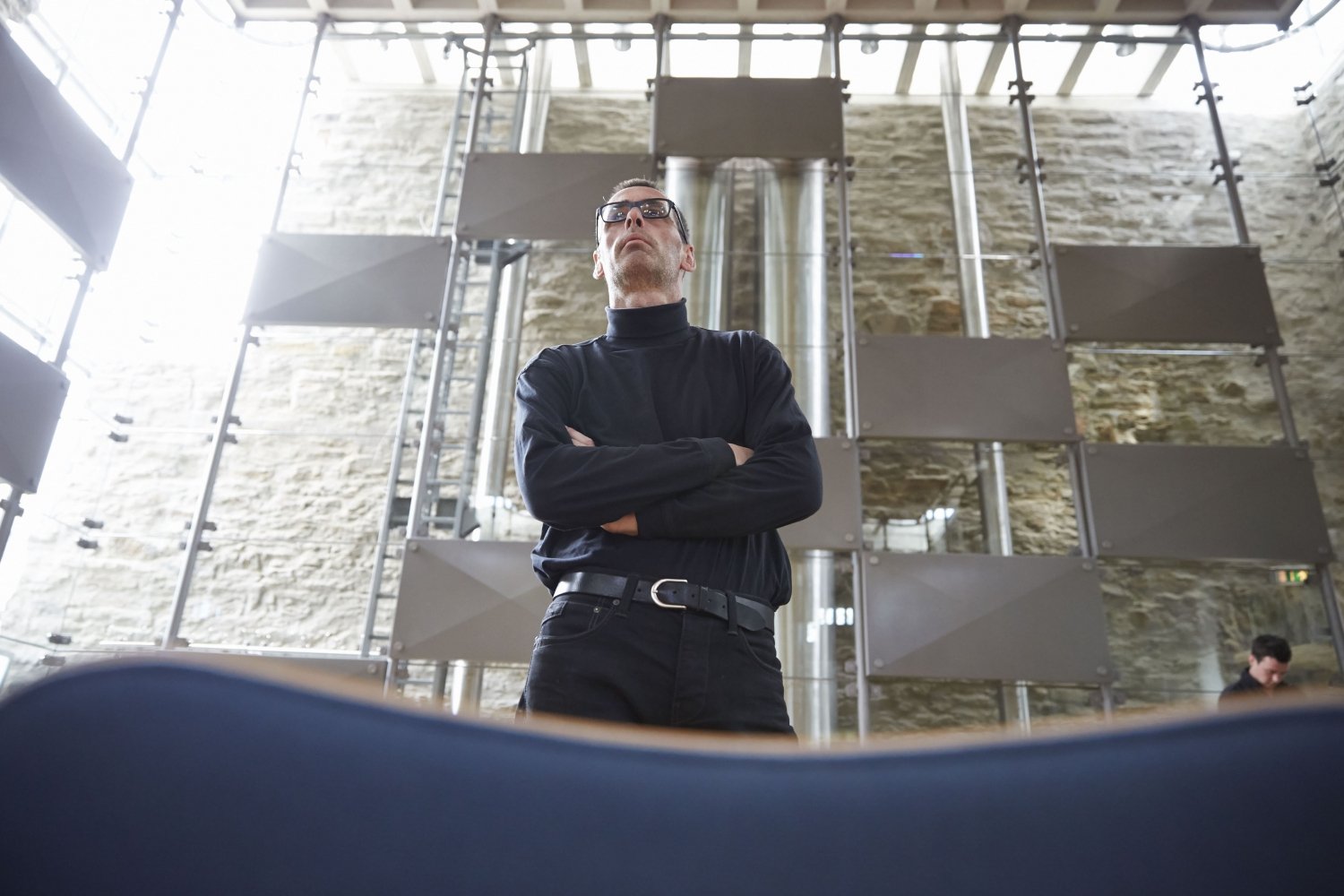 Uli Fussenegger (double-bass) & Hélène Fauchère (soprano) - Beat Furrer's Lotófagos I
Sun Oct 9th 2016 at 20:30
---
Cyprus
,

The shoe factory

,

304 Ermou str

,

Niocisa

Cyprus
https://www.myguidecyprus.com/events/uli-fussenegger-double-bass-helene-fauchere-soprano-in-the-cyprus-premiere-of-beat-furrer-s-lotofagos-i
Event Details
CONCERT

Uli Fussenegger (double-bass) & Hélène Fauchère (soprano) in the Cyprus premiere of Beat Furrer's Lotófagos I

SUNDAY 9 OCTOBER 2016 / 8:30PM
THE SHOE FACTORY, NICOSIA

The second concert of the 8th International Pharos Contemporary Music Festival, will feature Beat Furrer's psychological masterpiece Lotófagos I, for soprano and double-bass, which was written in 2006 and was premiered by the very same artist who will give its Cyprus premiere on Sunday 9 October 2016, 20:30, at The Shoe Factory – the exciting double-bassist Uli Fussenegger of Klangforum Wien who will join forces with the exceptional French soprano Hélène Fauchère. The concert will also include works by Henry Purcell, Klaus Huber, Vito Juraj and Evis Sammoutis.

A FEW WORDS ABOUT THE PROGRAMME:

Lotófagos, or "Lotus eaters," takes its text from a prose-poem by the Spanish poet José Ángel Valente. Its title refers to the mythological island of lotus eaters. When Odysseus's men landed there, they ate the lotus plant and forgot about their home, wanting only to stay on the island. Valente's text expands on this theme of forgetfulness, only at the end invoking its opposite, memory, with the question, "A mild yet warm wind comes from the south. Is this memory?" Furrer's setting opens with the soprano and bass singing in identical registers, blurring the distinction between instrument and voice, and the first word emerges only slowly, as though the protagonists are struggling even to remember how to speak. This sense of a struggle to speak pervades much of the piece reflects the composer's sphere of imagination where memory, and its many psychological aspects, ceases to exist and what follows is a state of amnesia.

HÉLÈNE FAUCHÈRE soprano

French soprano, Hélène Fauchère studied in Sorbonne and the Conservatoire de Paris, where she has won a number of awards. During the last eight years she has been working on a regular basis with the Solistes XXI led by Rachid Safir, performing at Opera de Paris and at the Amphithéâtre Bastille as well as IRCAM. She is also working with Sequenza 9.3. directed by Catherine Simon-Pietri, La Chapelle Rhénane led by Benoît Haller, and Les Siècles led by François-Xavier Roth. She has performed as a soloist with the Klangforum Wien, the Ensemble Modern, the Ensemble Contrechamps, the Kammerorchester of Munich, the Ensemble InterContemporain, in venues such as Theater Basel, Konzerthaus Bern, Theater an der Wien, Philharmonie of Cologne, Philharmonie de Paris, and she has been invited by a number of renowned international festival where she collaborated with conductors such as Sylvain Cambreling, Beat Furrer, Jean Deroyer, Szolt Nagy, Alexander Liebreich, Emilio Pomarico, Léo Warynski.

ULI FUSSENEGGER double-bass

A long-established member of Klangforum Wien, Uli Fussenegger has been performing – both as soloist and ensemble player – at the most important festivals all over the world for more than 25 years. Many works for double-bass solo have been written for him and were premièred by him. Having collaborated with musicians such as La Monte Young, Peter Böhm, Kronos Quartet, Arditti Quartet, Gidon Kremer, Christoph Marthaler and many leading contemporary composers, Fussenegger has participated in countless CD-recordings. He is the founder and manager of the CD-label Durian Records and programming advisor of Klangforum Wien for more than ten years, also developing various projects for the ensemble. Uli Fussenegger is teaching both at the International Summer Courses for New Music in Darmstadt and at the IMPULS-Academy in Graz, and since 2008, he is also teaching the double-bass and New Music at the University of Music in Luzern and at Kunstuniversität Graz.

INFORMATION & TICKETS:
Information: Pharos Arts Foundation Tel. (+357) 22-663871 / www.pharosartsfoundation.org
Tickets: €10 for the concerts. All other events are Free Entrance.
Box Office: Directly from the Foundation's website www.pharosartsfoundation.org or Tel. 9666-9003 (Monday-Friday 10:00am-3:00pm)

Educational Activities: The Festival will host a great number of educational activities, some of them in collaboration with the Ministry of Education and Culture, which will be open to the public. For more information about these activities please contact the Pharos Arts Foundation.