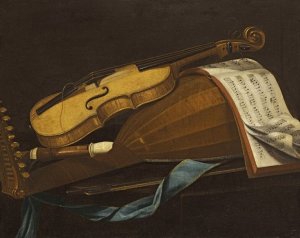 Event Details
The musicians Andreas P. Nicolaou (violin) and Marios E. Charalampous (lute) present a different music concert with protagonists the violin and the lute, at Technopolis 20, on Wednesday, 10th of January at 8pm.
Enjoy a programme with works for solo violin, by Telemann, Prokofiev and Bach and arrangements of Cyprus songs for solo violin and for violin and lute.
Entrance: €10
Reservations at 70002420 (calls only).
A few words about the musicians
Andreas Nicolaou: He graduated from the Conservatory and Music Academy of Prague with distiction and he possesses the MgA (Master of Fine Arts) title. He has given many concerts and broadcasts in Cyprus, as well as in the Czech Republic, Germany, UK, Israel, France and Greece.
Marios Charalambous: He studied music, particularly violin at the State Academy of Music in Sofia. He has been working as a violin teacher since 2010 and has participated in several music groups both traditional and classical.