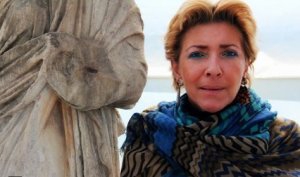 Event Details
Prominent Greek Cypriot pianist, Elena Mouzala, gives an interesting and unique artistic dimension to Rebetiko Elegies - 17 Etudes for piano. Transcribed by Michalis Terzis into piano scores, the 17 songs have been written by Greek composers such as Tsitsanis, Vamvakaris, Papaioannou and others, as a tribute to the renowned musicians and their everlasting work.
Rebetiko songs derive from the pure folk character of their creators who, despite the absence of music education, wrote exceptional pieces relying on their instinct and life experience, marked by the hardships of their time: uprooting, war, persecution, poverty, social injustice and contempt.
The story of the composers and their songs is narrated by Kyriaki Chelioti.