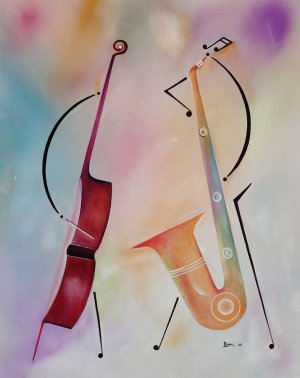 Event Details
Enjoy original arrangements of rock, pop, blues & jazz classics performed by the Purple Acoustic Trio, under the stars, at Technopolis 20, on Saturday, 30th of September 2017, 20:30.
The trio consists of Marinos Neophytou (saxophone), Kostas Dionisis (guitar) and Malvina Charalambides (voice).
Entrance: 10 euro
Reservations necessary at 70002420.
A few words about the artists
Marinos Neophytou: He has studied jazz and jazz performance at the Berklee College of Music in America. From a very young age he deals with improvisation and the creation of small musical groups, in which you will see him playing different musical instruments from time to time. From 2012 to date he collaborates with well-known jazz singer Sarah Fenwick, where they record and perform live their own music. So far, they have recorded 2 cds (JAZZ WAY, JAZZ ORIGINS). End of 2016 with saxophone creates together with guitarist Kostas Dionisis and singer Malvina Charalambides the acoustic trio PURPLE which plays original arrangements of rock pop blues and jazz classics.
Kostas Dionisis: he grew up in Athens and studied in Thessaloniki playing blues rock with various local groups. In 2010, he came to Cyprus and after a few months he formed together with his friends the Justeeze musical ensemble, featuring ethnic-funk songs. There followed several appearances in all the cities of Cyprus. In recent years, he has been involved in various groups and in 2016 together with Marinos Neophytou and Malvina Charalambides creates the Purple!
Malvina Charalambides: she was born in Limassol in 1992. Her interest about music began since she was 5 years old when she became a member of a choir and started taking piano lessons. A few years later, she started taking music theory and harmony lessons, as well as vocal lessons. At the age of 11 she took part in Junior Eurovision Song Contest (Cyprus finals) with a song she composed (music and lyrics). She also participated in many singing competitions where she ended up in high positions and won prizes. In June 2013, Malvina graduated from the University of Surrey in UK, awarded with a degree in Bachelor of Music and Voice Performance in pop, rock & jazz. Alongside her studies she collaborated with many good musicians with whom she recorded songs for projects, and she was the main singer in Dave Niskin's first discography called 'The Silent Sound of Virtue'. She is now teaching vocals in music schools, she is the main singer in groups that perform different styles of music (pop, rock, jazz, funk) and she is performing at many different venues with the bands she is a member of, as well as appearing in hotels in Limassol.