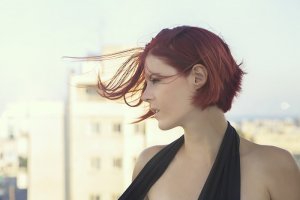 Event Details
The musician Anita Tomasevich Stavrou will present a piano recital at Technopolis 20 in Paphos, on Saturday, 13th of May 2017 at 8pm. The programme will include works by Schubert and Chopin.
Entrance: 10 euro
Reservations necessary at 70002420.
Programme
F. Schubert
Sonata in A minor op. posth 143D 784
Allegro gusto
Andante
Allegro vivace
F. Chopin
4 Mazurkas
op 17 Nr4 A minor
op 33 Nr2 D major
op 30 Nr4 A minor
op 68 Nr2 A minor
Fantasia F minor op 49
A few words about the artist
Born and raised in Belgrade, Anita Tomasevich began to play piano at the age of six. She studied at the Piano Department of the Academy of Art at the University of Novi Sad (Serbia), where she obtained her B.A degree with honors and M. Mus in Piano Performance in the class of Svetlana Bogino and Vladimir Ogarkov (former student of Emil Gilels). She continued her studies at the Royal Conservatory in The Netherlands where she studied with Marcel Boudet and Ellen Corver.
She performed extensively throughout Europe including performances in Russia, Netherlands, Italy, Spain and made numerous appearances on the national Radio and Television. She has won the first prize at the International Piano Competition of Tortona (Italy, 1997).
Through various master-classes she studied with world renowned pianists such as Yelena Richter, Jegor Chugajev, Konstantin Bogino, Stefan Vladar, Jan Wijn, Lazar Berman and Georgy Sandor.
In 2005 she released her first CD recording with works of Scarlatti, Chopin, Scriabin and Prokofiev. In 2006 her career as a concert pianist was stopped by the spinal injury. In 2013 she had her first concert performance, after seven years of recovery, after which she continued with chamber music and solo recitals receiving excellent reviews.
Anita is a founder and the Artistic Director of the "Avaton Music Festival", International festival of contemporary music. She currently lives in Cyprus.