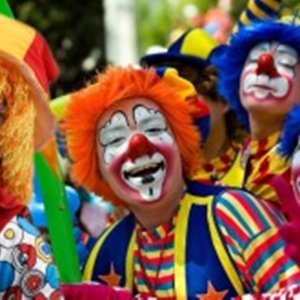 Event Details
The events for the Paphos Carnival 2017 begin on February 16 with the entry into the city of the Queen of the Carnival and culminate with the Grand Carnival Parade of floats and groups on Saturday 25th of February.
Programme
Thursday, February 16th
At 5pm, the Queen of the Carnival will make her grand entrance accompanied by the Paphos municipal band, cheerleaders and dancers from local dance schools.
The Queen of Cultures' entrance will start from Griva Digenis Avenue, close to the Co-op bank, finishing up at October 28 square (town hall square).
At 6pm, celebrations will commence at the square and members of the public are invited to join in. Entertainment includes carnival music, jugglers, stilt walkers, dancers and singers.
In the nearby car park of the public library, food and drinks will be served.
Sunday, February 19th
A treasure hunt will start at 10am from the second primary school which is in the centre of town. Cash prizes for the three different groups will be awarded – €150, €100 and €70, respectively.
Friday, February 24th
At 8pm, the Paphos municipality 'Grand Carnival Dance' will be held at the Annabelle hotel in Kato Paphos. Michael Sophocles and Alexia Anastasiou will be presenting the event.
Prizes will be given out for the best costumes for individuals, couples and groups. Tickets are priced at €25.
Saturday, February 25th
The grand carnival parade will be held along Poseidonos Avenue which runs parallel to the seafront in Kato Paphos starting at 3pm. Floats will assemble at Almyra hotel and the parade will conclude at the car park of the archaeological park.
Along with the participation of dozens of floats, the Paphos municipal band, cheerleaders and other musical groups, thousands of locals and visitors are expected to attend and participate.