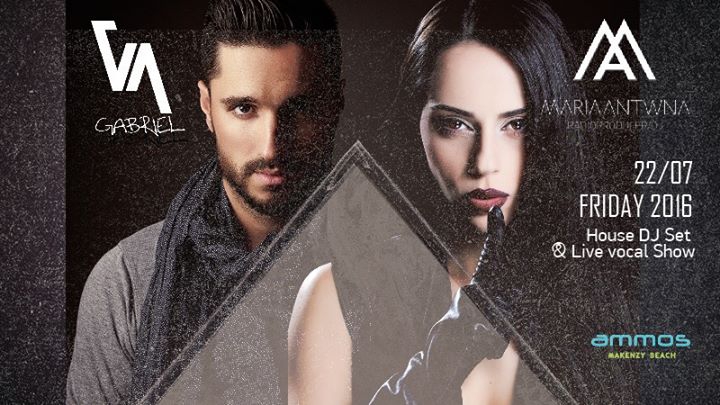 Event Details
House DJ Set & Live vocal Show
Maria Antwna is a radio producer at the famous MAD Radio in Athens and a successful Dj. She is performing as Guest Dj across the country but also abroad in Lebanon, Egypt, Germany, Spain, Italy, Cyprus and more always at the best bars and clubs. Her music balances between House and Deep House music with elements of 80s and 90s.

Gabriel Russel is known as the 50% of Slick Beats. He is a song writer lyricist Guitarist Pianist Drummer and actor.