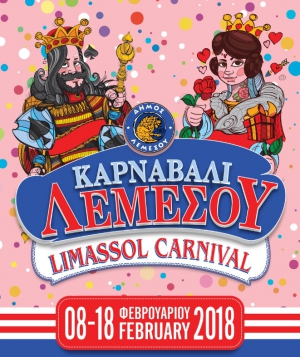 Event Details
The Carnival is a great popular festival which has been celebrated in Limassol and all over Cyprus for more than a hundred years.
The Municipality of Limassol organizes all the events and activities in open and readily accessible areas, with free entry and participation; a fact which brings people together, the young and the old, regardless of financial means or social stratum.
The festivities begin on Shrove Thursday (February 8th) when the King and the Queen of the Carnival will enter the town and culminate with the Grand Parade on Sunday, February 18th.