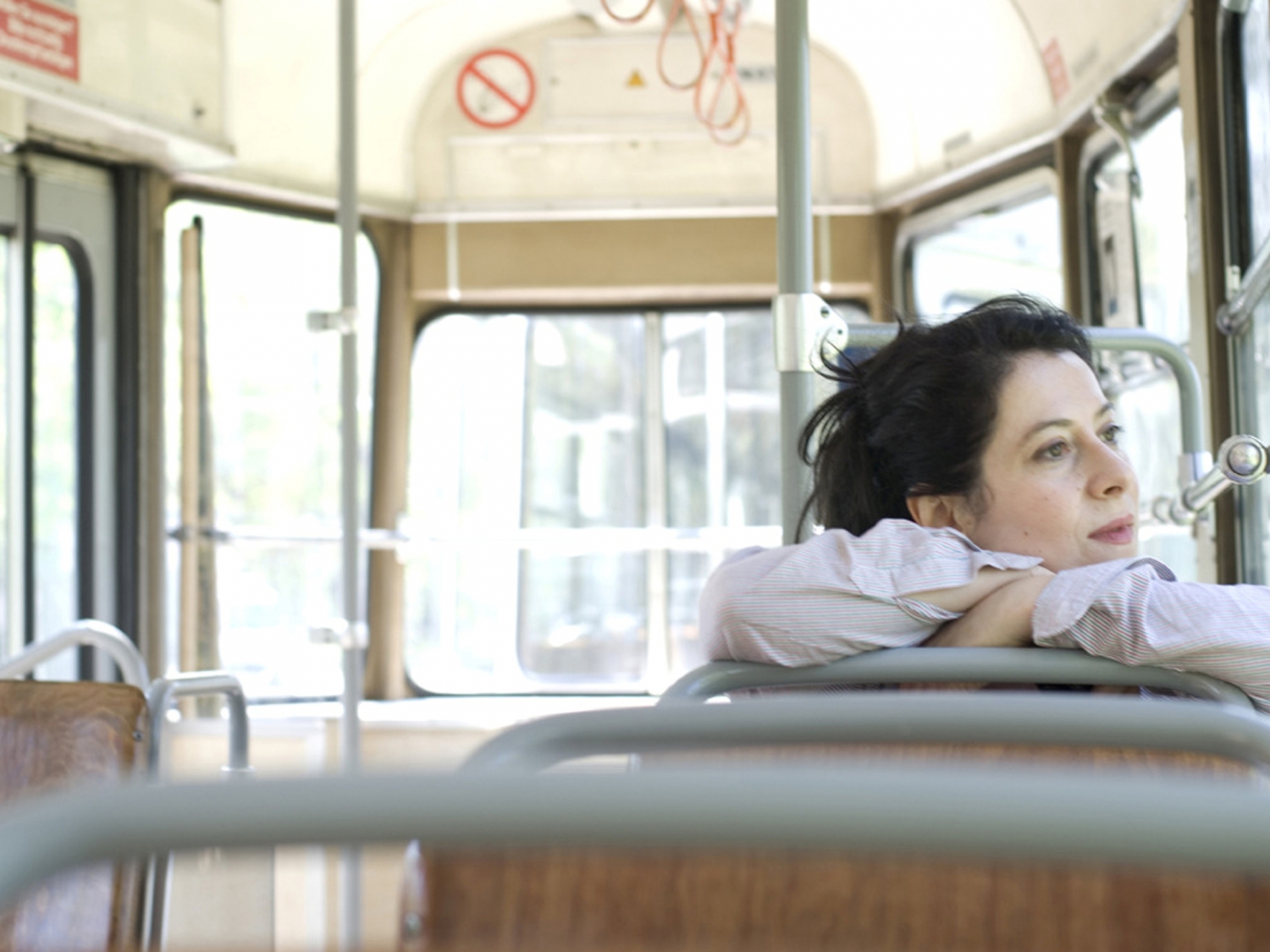 Event Details
CONCERT

Cyprus premiere of György Kurtág's masterpiece Kafka Fragments by mezzo-soprano Loré Lixenberg & violinist Aisha Orazbayeva

WEDNESDAY 12 OCTOBER 2016 / 8:30PM
THE SHOE FACTORY, NICOSIA

The 8th International Pharos Contemporary Music Festival will continue on 12 October 2016, 20:30 at The Shoe Factory, with a concert featuring the Cyprus premiere of Kurtág's monumental 70-minute masterpiece for voice and violin, written in 1987, Kafka Fragments. The work is based on Kafka's texts taken from his notebooks, diaries, and letters, and will be performed by the internationally acclaimed mezzo-soprano Loré Lixenberg and violinist Aisha Orazbayeva.

A FEW WORDS ABOUT THE WORK:

It was during his brief exile in Paris that György Kurtág became truly fascinated with the writings of Kafka, especially his Metamorphosis. At the same time, he was familiarized with the contemporary music scene of the West, and studied with Messiaen and Milhaud. In the following years, the composer assembled random fragments of Kafka's writings – not excerpts from the published works but fragmented texts from his notebooks, diaries, and letters, which we would eventually use as the basis of the forty pieces that constitute his monumental 70-minute masterpiece for voice and violin, Kafka Fragments. This introvertly theatrical work might also be regarded as a personal diary of both Kafka and Kurtág, with the music and dramatic utterances of the vocalist and violinist complementing and accentuating Kafka's texts and his inmost thoughts. Ranging from miniature parables to existential metaphors, these all-embracing texts are sometimes witty, sometimes soul-searching, yet always all-pervading into the human state of isolation, physical and emotional torment, life, love and creativity. Equally kaleidoscopic is Kurtág's music, which is sometimes reserved and introspective and sometimes explosive and highly dramatic, and in which folk idioms blend imaginatively with Baroque and 19th century aesthetics as well as avant-garde and Expressionism.

LORÉ LIXENBERG mezzo-soprano

"…Lixenbergs' rich powerful voice has an almost bewildering range of colours and a breathtaking upper register…" Metro

Born in the UK, Loré Lixenberg has performed widely in opera, concert repertoire and music-theatre, and she has collaborated with many leading composers. She has performed internationally at a number of festivals including those of Salzburg, Lucerne, Aldeburgh, Wien Modern, Oslo Ultima and London Symphony Orchestra Cage Festival. She has appeared with orchestras and ensembles including the Halle, Tokyo Philharmonic Orchestra, Danish National Symphony Orchestra, Swedish Radio Orchestra, Ensemble InterContemporain, London Sinfonietta, Klandforum Wien, Icelandic Symphony Orchestra and Danish Royal Opera. She has collaborated with and performed the works (often the world premieres), of composers such as Georges Aperghis, Bent Sørensen, Helmut Oehring, Mark-Anthony Turnage, György Ligeti, Karlheinz Stockhausen, Beat Furrer, Harrison Birtwistle, Peter Maxwell-Davies, Earle Brown, Luc Ferrari and Gerald Barry. Loré Lixenberg has collaborated closely the creator of the avant-garde movement Lettrism, Isidore Isou, and she premiered his soundworks. Having appeared to much acclaim in venues such the Danish Royal Opera, the Royal Opera Covent Garden, the Barbican, the Bayreuth, Venice's La Fenice and Japan's Suntory Hall, she has also been active as a director and a composer herself, and she has recorded the premiere of the complete Cage's Songbooks for Sub Rosa on CD, as well as Frederic Acquaviva's Aatie on CD/DVD. She published an arts book, Memory Maps, as well as her first monographic CD The afternoon of a phone, and she recorded song cycles with Brodsky String Quartet for Chandos in 2015.

AISHA ORAZBAYEVA violin

Violinist Aisha Orazbayeva is in high demand in a repertoire extending from Bach and Telemann to Lachenmann and Nono. As a soloist, she has performed at the Aldeburgh, Radio France Montpellier, Reykjavik Art, Klangspuren and Latitude festivals, amongst other, and in venues such as Carnegie Hall in New York, Superdeluxe in Tokyo and La Maison de Radio France in Paris. Her two solo albums, Outside on Nonclassical and The Hand Gallery on PRAH recordings, have gained international audience and critical acclaim. Orazbayeva has performed live on BBC Radio 3 and 4, Resonance FM, France Musique and Kazakh National TV. She collaborates with ensembles including Plus-Minus and Apartment House in London, and regularly collaborates with the artist, writer and theatre director Tim Etchells (their first vinyl EP, Seeping Through, was released in March 2016.)

INFORMATION & TICKETS:
Information: Pharos Arts Foundation Tel. (+357) 22-663871 / www.pharosartsfoundation.org
Tickets: €10 for the concerts. All other events are Free Entrance.
Box Office: Directly from the Foundation's website www.pharosartsfoundation.org or Tel. 9666-9003 (Monday-Friday 10:00am-3:00pm)

Educational Activities: The Festival will host a great number of educational activities, some of them in collaboration with the Ministry of Education and Culture, which will be open to the public. For more information about these activities please contact the Pharos Arts Foundation.