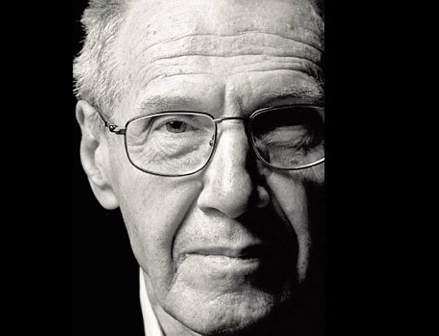 Event Details
SCREENING
Judit Kele's documentary: Kurtág – The Matchstick Man
Director: Judit Kele
Duration: 57'

As part of the 8th International Pharos Contemporary Music Festival and the Cyprus premiere of György Kurtág's masterpiece, Kafka Fragments, there will be a screening of The Matchstick Man – an atmospheric profile affording a perceptive and illuminating glimpse into Kurtág's world.

A very private man who usually shies away from discussing himself and his work, Kurtág communicates his all-consuming passion for music and deep involvement in the world of sound to director Judit Kele. He is seen teaching and working with musicians – including his wife Marta, Adrienne Csengery or Claudio Abbado conducting the Berlin Philharmonic Orchestra. Other contributors to the programme include the pianist Zoltan Kocsis, composers György Ligeti, Andras Szöllösy, Laszlo Vidovsky and Zoltan Jeney, as well as students of Kurtág.

The film will be followed the next day (12 October 2016, 20:30) with the Cyprus premiere of Kurtág's masterpiece Kafka Fragments, performed by mezzo-soprano Loré Lixenberg and violinist Aisha Orazbayeva.

INFORMATION & TICKETS:
Information: Pharos Arts Foundation Tel. (+357) 22-663871 / www.pharosartsfoundation.org
Tickets: €10 for the concerts. All other events are Free Entrance.
Box Office: Directly from the Foundation's website www.pharosartsfoundation.org or Tel. 9666-9003 (Monday-Friday 10:00am-3:00pm)

Educational Activities: The Festival will host a great number of educational activities, some of them in collaboration with the Ministry of Education and Culture, which will be open to the public. For more information about these activities please contact the Pharos Arts Foundation.