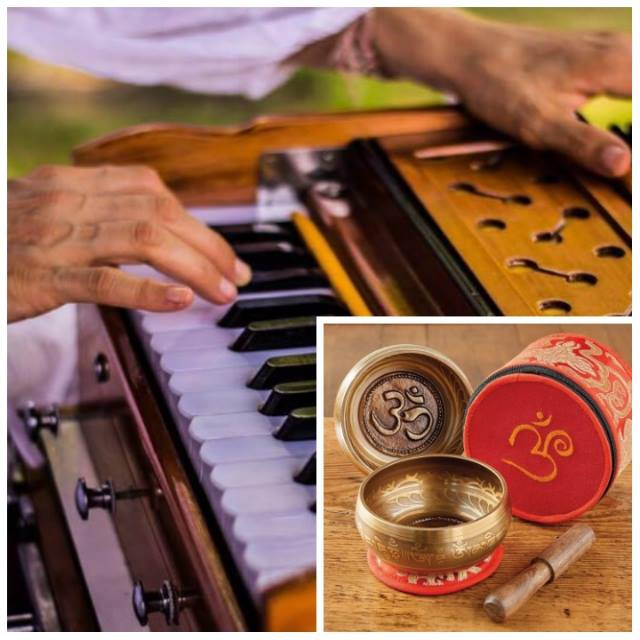 Event Details
This Christmas, let's honour the abundance of gifts in our lives by coming together to experience joy, stillness and relaxation, while offering to the innocent beings who have not been so fortunate.Through singing Kirtan and enjoying sound meditation, let's cultivate kindness and compassion to all living things and beings, while we collect funds to support an organisation taking care of children with social and health needs.
Grab your loved ones, the more we are the merrier, and switch on your festive mood during this friendly gathering for a meaningful cause at cozy Yoga Shala - House of Yoga!
Program:
16:00 Opening with Loving Kindness Meditation
16:15 - 17:00 Kirtan singing with Andry Sophocleous, Sadeh Satya and Mayka Sabova
17:00 - 17:30 Healing Sounds Meditation with Ayis - Didgeridoo Meditation
17:30 - 18:00 Chai & Chat

Minimum donation: Eur 10 All proceeds will be donated to the subject charity

Prize draw: One kind heart will win a monthly membership for unlimited yoga classes at the Yoga Shala - House of Yoga!

Some refreshment will be provided but feel free to bring and share your favourite treats

Kind support:
http://www.yogashalacyprus.com/
Dharma Yoga Cyprus:
https://www.facebook.com/pages/Dharma-Yoga-Cyprus/430526780653870


For any information: Mayka 97783382
Andry 99530180

What is Kirtan?
Kirtan is a collective singing in a form of call and response. Originating from India and nowadays sung all around the world, it offers a joyful way of bringing people together and experiencing healing effects of mantra singing while breaking through the idea of separation. Mantras are sacred sound/words that carry specific intentions or energy. When sung repeatedly, they create positive effects on our body and mind, while reminding us of our strengths and qualities as we chant the names of divine beings. Immerse yourself in the beauty of singing sacred chants and devote your singing to all beings. By the end, any frustration, anxiety and other ill-feelings will be left behind, taken over by happiness and joy. Kirtan is bound by no belief or religion, it is a universal tool for creating a space for expressing our uniqueness as we unite our voices and hearts in this joyous melodies.
Simple instruments and songs will be provided, no musical or singing experience is required.

Healing Sounds Meditation
A meditation based on the sound and vibrations of the didgeridoo and other indigenous instruments. A combination of meditation and sonic healing, which amplifies the benefits of both practices. Lie down and feel the soothing effects of the sounds on your body and mind that create a pathway to experience deeper state of relaxation and meditation.