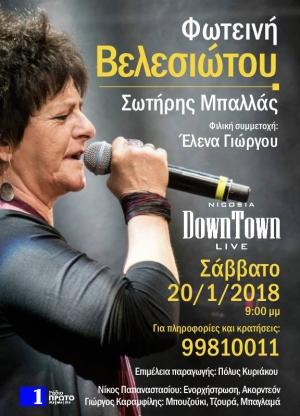 Event Details
The Greek singer Fotini Velesiotou returns to Cyprus with a new programme. In addition to hits such as 'bees', 'tolls', 'ashes', she brings to the forefront songs from her own discography, such as 'what do you know about dreams', 'murderess' etc.
Velesiotou will be accompanied by the young talented singer Sotiris Mpallas.
Friday, January 19, Perama, Limassol
Information / reservations: 25373763.
Saturday January 20, Downtown Live, Nicosia
Information / reservations: 99810011.