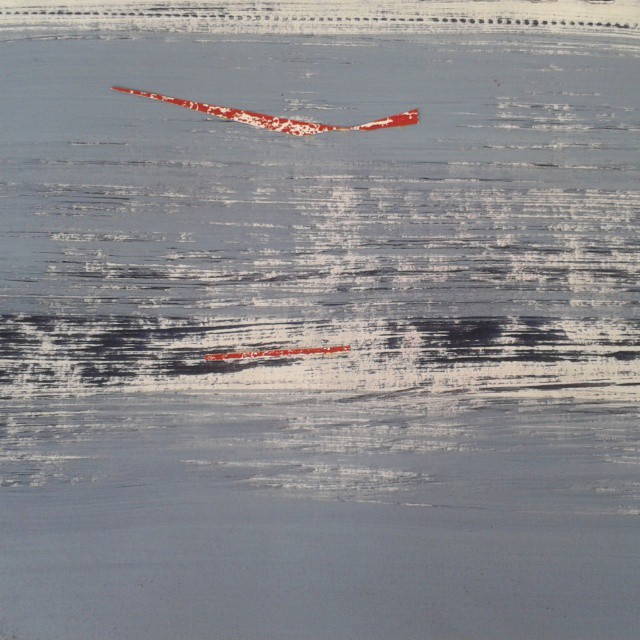 Expressive Arts Workshop
Loukia & Michael Zampelas Art Museum
Sat Apr 14th 2018 to Sat May 12th 2018 at 11:00 until 12:30
---
Loukia & Michael Zampelas Art Museum

,

27 Arch. Makarios III Avenue

,

Kaimakli

,

Lefkosia (Nicosia)
https://www.myguidecyprus.com/events/expressive-arts-workshop
---
Loukia & Michael Zampelas Art Museum
MAKE ENQUIRY
Event Details
Text in Greek follows

A series of three workshops, the child and parent dyad, will have the opportunity to explore and enhance their collaboration through the use of the arts.

The everyday hustle and bustle often disrupts us from focusing on what is important. Participants will have the opportunity to take an interlude to observe one another, to think and share and to give meaning to their common experiences together.
Through the use of Neil Gaiman's story: "Instructions", participants will aboard their own journey using play, music and art, to reach to their own conclusions regarding their relationship.

The workshops will be semi-structured and will focus on the emerging needs of the participants and thus create the necessary space for new correlations in-between the dyad and with the wider group.

Participant age group: 8-10 accompanied with their parent
No previous experience with the arts is needed


Participation: € 100 per dyad

Due to a limited number of places, please register by April 7th.

For information & registration
info@zampelasart.com.cy / 22 - 456098


Melissa Tsimon studied Creative Expressive Therapies at the University of Derby and completed her MA in Group and Intercultural Therapy at Goldsmiths University, London, where she was supervised by Diane Waller (president of the British Association of Art Therapy). She worked in London with the organisation "Kids Company" before moving back to Cyprus.
For the past eight years, Tsimon has been working as a Freelance Expressive-Arts Therapist, providing services at the In-patient Unit for children and adolescents in Makarios Hospital; at the Nicosia Day Center and occasionally, the Prevention and Treatment center for Eating Disorders. Parallel to this she worked at the Cyprus Red Cross Society as the 'Psychosocial Support Program Officer' where she set up and developed the program, trained and coordinated volunteers and designed and implemented psychosocial support activities for vulnerable groups- with an emphasis on the current Refugee Crisis.
Since May 2017, she works in her private practice with young people and their families.

-----------------------------------------------------------------------------------------------------

Mια σειρά τριών εργαστηρίων εξερεύνησης και ενίσχυσης της συνεργασίας γονιού - παιδιού με εργαλεία τις τέχνες.

Γενικός στόχος των εργαστηρίων είναι η ενδυνάμωση της σχέσης αυτής, σε ένα ιδιαίτερο χώρο μακριά από την καθημερινότητα, όπου οι συμμετέχοντες καλούνται να λάβουν ενεργητικό ρόλο.

Η αδιάκοπη ρευστότητα της ζωής, συχνά εμποδίζει την ύπαρξη ευκαιριών και χρόνου για επικέντρωση στην ουσία. Κατά την διάρκεια των εργαστηρίων οι συμμετέχοντες θα έχουν την ευκαιρία να κάνουν μια παύση από την καθημερινότητα για να μπορέσουν να παρατηρήσουν, να σκεφτούν, να μοιραστούν και τελικά να νοηματοδοτήσουν τα κοινά τους βιώματα.

Θα χρησιμοποιηθεί ως υπόβαθρο η ιστορία του Neil Gaiman - "Instructions," την οποία οι συμμετέχοντες θα αναδομήσουν με την επιβίβαση σε ένα δικό τους ταξίδι και χρησιμοποιώντας ως εργαλεία τους την φαντασία, το παιχνίδι την μουσική και την τέχνη, για να φτάσουν τελικά στα δικά τους συμπεράσματα για τις αναμεταξύ τους σχέσεις.

Τα εργαστήρια είναι ημιδομημένα και επικεντρώνονται στις αναδυόμενες ανάγκες, έτσι ώστε να δημιουργηθεί ο αναγκαίος χώρος που θα επιτρέψει νέους συσχετισμούς μεταξύ της δυάδας, αλλά και της ευρύτερης ομάδας.

Το κάθε παιδί ηλικίας 8-10 χρονών συνοδεύεται από ένα γονιό
Οι συμμετέχοντες δεν χρειάζεται να έχουν προηγούμενη εμπειρία με κάποιο είδος τέχνης


Συμμετοχή: €100 ανά δυάδα

Λόγω περιορισμένου αριθμού θέσεων, παρακαλούμε δηλώσετε συμμετοχή μέχρι τις 7 Απριλίου.

Για πληροφορίες & εγγραφή |
info@zampelasart.com.cy / 22 – 456098


Μελίσσα Τσιμόν, σπούδασε "Creative Expressive Therapies" στο Πανεπιστήμιο του Derby και εξειδικεύτηκε μεταπτυχιακά στο "Group and Intercultural Therapy" στο Goldsmiths University του Λονδίνου υπό την εποπτεία της Πρόεδρου του Βρετανικού Συνδέσμου Εικαστικής Θεραπείας (British Association of Art Therapy), Δρ. Diane Waller. Ακολούθως εργάστηκε στην Μεγάλη Βρετανία στον οργανισμό Kids Company και επιστρέφοντας στην Κύπρο παρείχε κατά τα τελευταία 8 χρόνια, υπηρεσίες ως Expressive Arts Therapist στο Υπουργείο Υγείας: στο Τμήμα Ενδονοσοκομειακής Νοσηλείας Εφήβων (Τ.Ε.Ν.Ε), για εφήβους με Ψυχοκοινωνικά Προβλήματα και Σοβαρές Ψυχικές Διαταραχές (Μακάριο Νοσοκομείο), στο Κέντρο Ημέρας Λευκωσίας για άτομα με Χρόνια Προβλήματα Ψυχικής Υγείας και στο Κέντρο Πρόληψης και Αντιμετώπισης Διατροφικών Διαταραχών Παιδιών και Εφήβων. Παράλληλα εργαζόταν στον Κυπριακό Ερυθρό Σταυρό όπου ανάλαβε ως Υπεύθυνη τον σχεδιασμό και την υλοποίηση του Προγράμματος Ψυχοκοινωνικής Στήριξης, την εκπαίδευση και συντονισμό των εθελοντών του προγράμματος όπως και την δημιουργία υπηρεσιών για ευάλωτες ομάδες με ιδιαίτερη έμφαση στην πρόσφατη Προσφυγική Κρίση. Από τον Μάιο του 2017 επικεντρώνεται κυρίως στην παροχή ιδιωτικών υπηρεσιών αναλαμβάνοντας περιπτώσεις θεραπείας παιδιών, εφήβων και των οικογενειών τους.