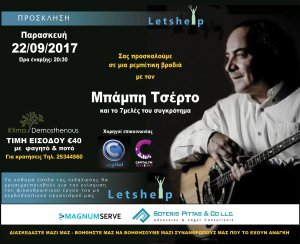 Event Details
The non profit organization LETSHELP organizes a Rempetiko evening with the well known Greek musician Babis Tsertos, one of the few distinctive performers of Rempetiko and Laiko, and his 7 member band.
Tickets are available for €40 and include food and drinks.
Please reserve by September 8th by calling 25344560.