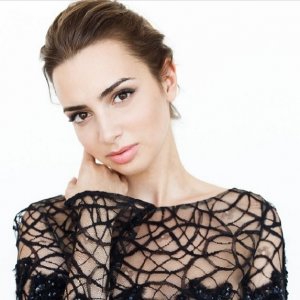 Event Details
The Cyprus Academy of Music and iDA Productions Centre present Soprano Ester Ustaeva straight from St. Petersburg and Maestro Yiannis Hadjiloizou at the Piano Live in Concert.
The program will include Arias and Songs by Rossini, Mozart, Rimsky Korsakov, Gershwin, Kálmán, Puccini, Loewe, Bellini, Gounod, and more in an evening of High Art and luxurious entertainment.
Maestro Hadjiloizou will also feature an Orchestra of Harp, Violin, Cello, Contrabass, Flute, and Saxophone.
A VIP cocktail reception will be available where guests can meet the Artists.
EESTER USTAEVA was born in St. Petersburg. She started singing at the age of 4, and is also a trained pianist. She later joined the St. Petersburg Music Lyceum, where she studied at the conductor-choral department. She is a graduate of the Rimsky-Korsakov Saint Petersburg State Conservatory. She has shared the stage with singers such as Vladimir Samsonov, Evgeny Akimov, and Ildar Abdrazakov, and made her Mariinsky Theatre debut in 2015 in the Oktyabrsky Grand Concert Hall. Ester is also a recipient of the "Figaro" award, and has toured France and Italy with the 'Tchaikovsky's Empire Festival".
www.esterustaeva.com
https://www.facebook.com/ester.ustaeva
YIANNIS HADJILOIZOU was born in Nicosia, and has made a name for himself as Conductor, Pianist, and Composer around the world. He has toured 5 continents and dozens of countries performing a vast repertoire ranging from Opera to Jazz, Symphonic to World, Chamber to Contemporary. His music has been awarded by Festival de Cannes, performed at Vienna's Musikverein, and commissioned by Pafos 2017 European Capital of Culture, while in 2012 he was named Representative Artist of the Cyprus Presidency of the Council of the European Union. Yiannis is in his 10th season as guest conductor of the Cyprus Symphony Orchestra, 5th as Manager of the Orphean Singers Cyprus, and 18th as Artistic Director of the Cyprus Academy of Music.