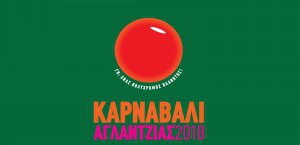 Event Details
The Municipality of Aglantzia organizes for the 8th consecutive year a Carnival Parade on Sunday, February 11th, 2018 at Kyrenia Avenue.
The theme of this year's carnival is 'Earth: A colorful planet' and aims to pass the messages of coexistence, acceptance and respect for people and the environment.
For more information and participation applications you can contact the Municipality of Aglantzia (tel. 22462058, 22462239, 22462233 or the email address: Karnavali@aglantzia.org.cy).