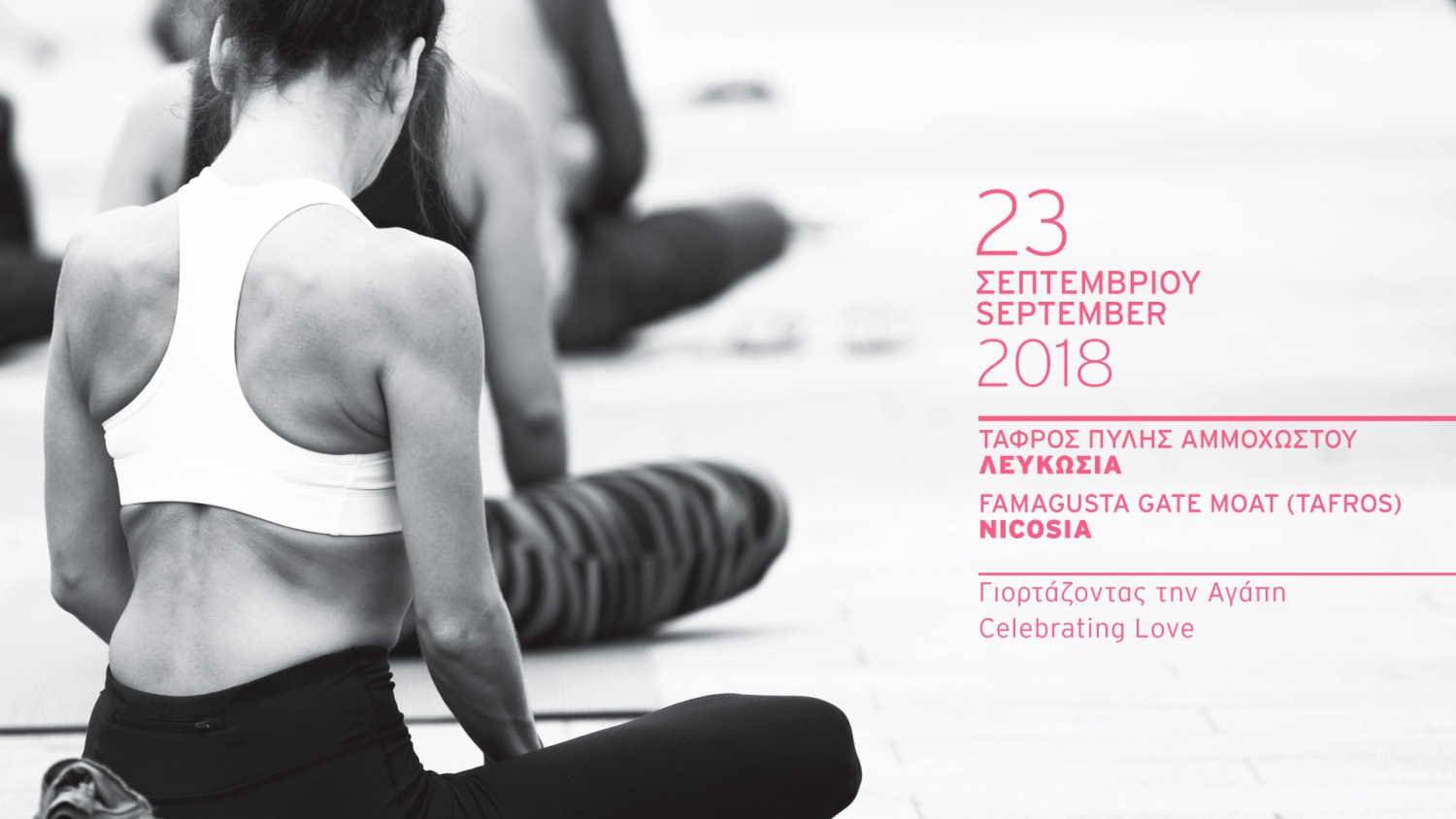 Event Details
The OPEN YOGA DAY CYPRUS, a non-profit initiative established in 2015 in Cyprus, is delighted to announce the details of its annual event 4th OPEN YOGA DAY CYPRUS, which will take place on September 23 at Famagusta Gate Trench, outside the old city walls in Nicosia, starting at 16:00 and featuring Yoga, meditation, music and more, delivered by local instructors and facilitated by our organizing team, volunteers, sponsors and supporters.

We are inviting the public to enjoy this inspiring program delivered by local experienced teachers from various locations across the island, ensuring the demonstration of diverse types of yoga and its accessibility to all. Everybody is encouraged to participate in the event, regardless the age, physical condition or familiarity with yoga. The attendees will be able to join the occasion any time during the day with the recommendation to bring the own mat, towel and water. Volunteers and OYDC team will be available for coordination and information throughout the time of the event.

Inspired by similar movements around the world, the initiative aims at bringing the annual movable event to key locations across the island, while promoting well-being and social interaction, which contribute in developing healthy communities. Every year, the event gathers yoga practitioners and enthusiasts, instructors, friends and families, who are able to enjoy quality time outdoors while discovering new physical and mental qualities enhanced by the yoga practice. Join us this year for yet another memorable occasion!